Unit Service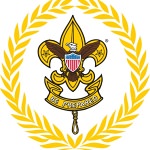 A unit is the basic structure operated by a chartered organization to deliver the programs of the Boy Scouts of America to youth members. The BSA works with and through the chartered organization to serve youth.
Unit Service is the responsibility of the Council's commissioner corps. The mission of unit service is to help units better serve more youth through Scouting. This is accomplished by providing unit leaders with a liaison, a unit commissioner, that can answer questions they may have, and serve as a conduit for information, training, and feedback to help the unit grow and prosper as it serves its youth. The concept of unit service focuses on the unit. The commissioner's specific mission is to keep units operating at maximum efficiency so that they can deliver a good program to a growing youth membership. We know that we've achieved our goal when every member of BSA has a great Scouting experience!
Commissioners focus on these five primary areas of unit service:
Supporting unit growth and retention through the journey to excellence.
Making meaningful unit contacts that capture in commissioner tools their strengths, needs, and a unit service plan that enables continuing improvement.
Linking unit needs to district operating committee and other resources.
Supporting timely unit, district, and council charter renewals.
Supporting unit leaders by delivering effective roundtables that provide program ideas, relationship development, and timely communication.
The Council Commissioner publishes a monthly newsletter that is released at the end of each month. It looks at data related to commissioners and unit service. It also has a section for Unit-related information such as program changes, new policies, training opportunities, upcoming events, etc. The most recent newsletters are posted in this area of the website.
Commissioner's Newsletter
The Council's Partnership for Scouting program asks every unit in the council to equitably share the cost of the council services they receive, in a manner of their choosing. The program sets goals for units to achieve in areas of 1-financial contributions via donations or product sales; 2-program status as measured by BSA's Journey to Excellence (JTE) program; and attending a Day Camp (Packs) or Gorham Scout Ranch (Troops, Crews) once every three years. For units that meet the goals and achieve Partner status, the unit's receive such benefits as a rebate of their Council Charter Fee, 10% discount for day camps and summer camp programs, free rank cloth patches and cards at the Scout Office, and many other benefits. Progress in achieving Partner status is report periodically and posted on this area of the Council's website.
More Information on Partnership Program
BSA offers many opportunities for recognizing Scouts and their Leaders. The Assistant Council Commissioner for Recognition provides information on different awards. The information is posted to this area of the website.
Monthly Recognition Notes
The Council holds monthly virtual Roundtables. The information presented at the Roundtable is collated and circulated to Unit Key 3 via email. The package is then posted at this area of the website.
Roundtable Minutes