Great Southwest Council Opening Timeline
The Great Southwest Council will operate on normal business hours Monday, Wednesday, and Friday. Appointments can be made for Tuesdays and Thursdays if necessary. Appointments can be made by calling 505-345-8603 and leaving a message. The Great Southwest Council will resume Monday through Friday operations September 8, 2021.
Gorham Scout Ranch will be available for Troop Weekend reservations on a very limited basis. Troops may be asked to help with a conservation project while at camp. If interested please call Caryl Sharpe - 505-503-2385 or email caryl.sharpe@scouting.org
Notes: District Executives will continue to work from home and can be reached by calling their cell numbers, which can be found under "About Us."
Council meetings, committee meetings, and district meetings will be conducted via ZOOM through August 2021 unless otherwise announced.
Office visitors will be asked to wear a mask and use hand sanitizer, and we may ask to limit the amount of visitors in the lobby at any given time.
Thank you for your patience and understanding.
*****************************************************
"Get Off the Couch" is this year's theme. Scouts from all programs are invited to engage in challenges to get you off the couch and out into the world, safely. Challenges will be scored and progress will be reviewed during virtual meetings on April 11, 18, 25, and May 2. Details are in the Camporee Information Packet and Team Score Sheet.
Teams can be any mix of Cubs, Webelos, or Scouts BSA/Venturing. If your Scouts Den, Pack, Patrol, Troop or Crew are not participating then make up a team with your Scout and the family. The Team Captain, or their designee, will be responsible for uploading videos and photos to show completion of the Challenges.
Team Information: After registration, the Team Captain should email the following to Jessie Brown, abqjessie@gmail.com:
Team name

Team Captain name

Team Captain email

Team Captain phone number

Team Captain mailing address

Team Level (Cubs, Webelos, or Scouts BSA/Venturing)

Team member names

Adult Leader contact info, name, number, email.
Jessie will email Google Drive upload instructions to the Team Captain.
Camporee Campfires: Join us as we review the past week, see how the Challenges are going and maybe even welcome some special guests at our weekly Campfires. Check back right here at 3:30pm on April 11, 18, 25, and May 2 for a link to the campfire.
Standings: Do you wonder how your team is doing then click below to see the weekly standings. (Standing's are updated every Sunday during the Camporee and will be shared at the weekly campfire.)
For more Information see:
GSWC Virtual Camporee Information Packet Link
****************************************************************************************************************************
Get Back To Gorham! Support your LOCAL CAMP!
Find out more details here: 2021 Gorham Scout Ranch Leader's Guide
Webelos Week in the Woods is HAPPENING! SIGN UP YOUR PACK ON TENTAROO OR USE THE FORMS BELOW. The 2021 Leaders Guide will be available soon. We'll post the link here.
Webelos Week in the Woods Registration form
Webelos Week in the Woods Registration form page 1
2021 CUB SCOUT CAMPERSHIP FORM.docx
2021 CUB SCOUT CAMPERSHIP INSTRUCTIONS.docx
******************************************************************************************************************************************
Brownsea
Attention Scouts ages 11 to 13 – are you looking for an adventure this summer? Are you looking forward to spending a week following in the footsteps of Lord Baden-Powell and the original 22 Scouts who attended camp at Brownsea Island in 1907? Then the Great Southwest Council has the camp for you! This week-long course packs in leadership training, pioneering projects, navigation skills, challenging outdoor skills and a great experience of the Patrol method just to name a few.
Attending this course followed by National Youth Leadership Training (NYLT) the following year will give you some of the best training opportunities that Scouting has to offer!
So if racing fellow Scouts in knot relays, competing for a coup feather, and making new friends from around the Council sounds like fun to you, then join us at Brownsea – you will never forget it!
WHO SHOULD ATTEND BROWNSEA 22?
While Brownsea 22 is a great program for any Scout, it is most beneficial for Scouts that are in the first 1-3 years of their Scouts BSA career and are First Class or lower in rank. The idea of Brownsea 22 is to teach Scouts the patrol method and their outdoor Scout skills all while having fun and playing games, just as Baden-Powell intended. Scouts will also get their first tastes of leadership as in the Patrol, each Scout has the opportunity to see how the patrol operates by serving in different leadership roles throughout the week. Brownsea 22 builds great Scouts so that later on National Youth Leadership Training (NYLT) can build on those foundations to build great leaders.
CAN SCOUTS EARN ADVANCEMENT AT BROWNSEA 22?
Advancement is not formally a part of the Brownsea 22 program however, throughout the week, Scouts will be learning skills in nature, rope work, first aid, orienteering and the patrol method. At the end of the week each Scout will be given a summary of the skills that were covered in the course and how they match the requirements for Tenderfoot, Second Class, and First Class. Scouts may use the list to discuss what they have learned with their Scoutmaster and once they demonstrate the skills at their troop, their troop may sign them off.
IF BROWNSEA DOESN'T EMPHASIZE ADVANCEMENT, WHAT DOES IT TEACH?
Brownsea-22 is an experience. The methods of teaching that Baden-Powell suggested are all used in this program; demonstration, practice, and application through games and contests. Advancement is a byproduct of these methods. But more than the teaching of Scout skills, Brownsea provides the Scout with a model patrol and troop experience to share with their home troop; it provides understanding of Scouting's history; it provides each Scout with an opportunity to practice patrol leadership; it provides teamwork and social development. Furthermore, the adult and youth staff provides valuable role models in terms of Scout Spirit.
The dates are July 18-24, 2021. For more information, contact Sven McNeil at sven.mcneil@gmail.com.
Registration is open:
http://www.gswcbsa.org/registration/calendardetail.aspx?activitykey=2801026&orgkey=45&ReturnURL=//www.gswcbsa.org/app/calendar/month/45/2021-07-01/45/0/
******************************************************************************************************************************************
National Youth Leadership Training (NYLT)
Come join us for a leadership changing experience at the Great Southwest Council's National Youth Leadership Training (NYLT). Our Council has been chosen as one of eight Regional Pilot courses for the new NYLT Curriculum that will be the standard starting in 2022.
Goals of NYLT:
For the Scout: A Scout will be walk away from NYLT with:
Confidence and knowledge to lead the unit program

Basic knowledge of the eleven skills of leadership and help them relate these skills to their unit's responsibilities including Communication, Goals and how to set Plans to achieve them and Ethical Decision Making

Introduction to the Leaders who set the foundation for the Scouting movement

Opportunity to make friends, share ideas and experiences with Scouts from other units

Create an atmosphere in which Scouts will experience the patrol method

Prerequisite for attending National Youth Leadership Experience (NAYLE) – Scouting's premiere youth National Training Program at Philmont.
We have updated our dates to July 18-24, 2021.
Requirements for joining us at NYLT this summer are ...
Scouts BSA:
Be registered with a Troop
Be at least 14 years old
Have taken Introduction to Leadership Skills for Troops (ILST)*
Have Unit Leader approval
Attend one of the mandatory virtual orientations prior to the course**
Venturers/Sea Scouts:
Be registered with a Crew or Ship
Be at least 14 years old (or 13 and have completed the eighth grade)
Have taken either Introduction to Leadership Skills for Crews or Ships (ILSC or ILSS)*
Have Unit Leader approval
Attend one of the mandatory virtual orientations prior to the course**
There is no longer a rank requirement for attending NYLT.
Please feel free to reach out to either our SPL (Molly Hairston) or our Scoutmaster (Michael J. Allen) at gswcnylt@gmail.com
**Details for the required meeting will be sent once a Scout has completed registration.
*************************************************************************************************************************************
Celebrate the 100th Anniversary of the Great Southwest Council!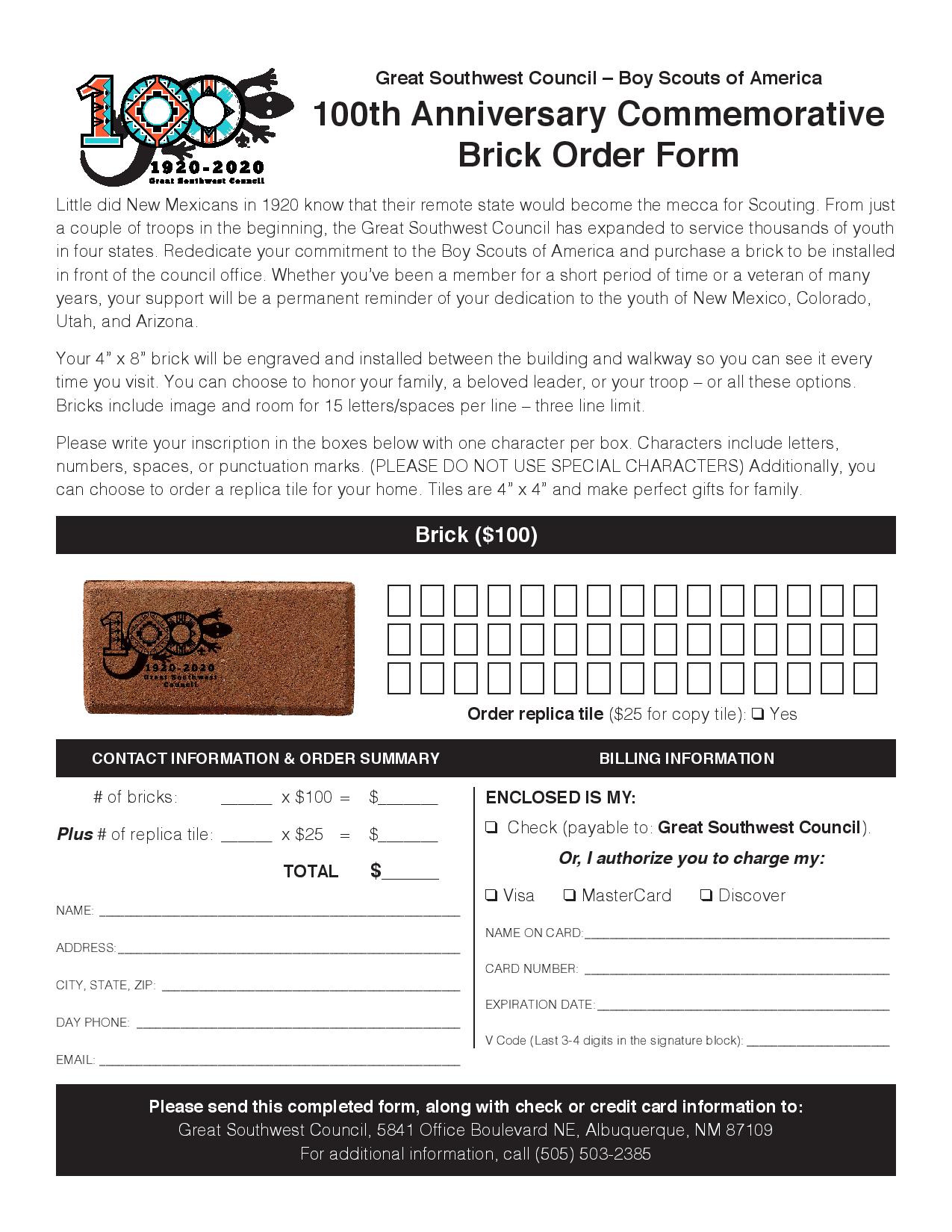 BSA Restructuring Information and Updates
The national organization has established a dedicated restructuring website, www.BSArestructuring.org.
This site includes a helpful Resources page, where you will find a short video explaining what Chapter 11 means for Scouting, as well as a FAQ. The site's Milestones page will be your best source for the latest updates throughout this process.
Support Scouting - Give ONLINE Today...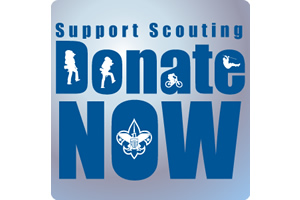 Please take a moment to support the Great Southwest Council through our annual giving campaign. All donations stay locally to support Scouting in the Great Southwest Council! Click HERE to donate online.
Returning for 2020... the Gondola Patrol! The Gondola Patrol is the Great Southwest Council's recurring gift club. Become a member by contributing $15 per month via your credit or debit card. Click HERE to complete the pledge card. Send to or drop off to the Scout Office to join today.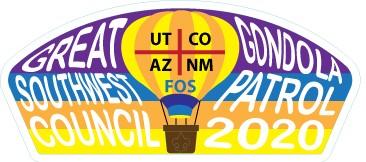 We need your help!
Council President, Mike Maurer requests our members to let us know if you are aware of potential Scout supporters in the community. Please click here for more information
2021 Governor's Charity Ball Date Announced!
The 2021 Governors Charity Ball is going virtual! Join the fun on April 24th as the NM Rotary Telethon presents local artists in a special live stream event. Music from the amazing Hillary Smith and more to be announced. Then participate in the Live Auction - all from the comfort of your own home. Dress up, dress down, whatever you want - make it a party! The Great Southwest Council and Gorham Scout Ranch are beneficiaries of NM Rotary Telethon and your support is truly appreciated. Find out how you can donate, attend, sponsor, and support this amazing event.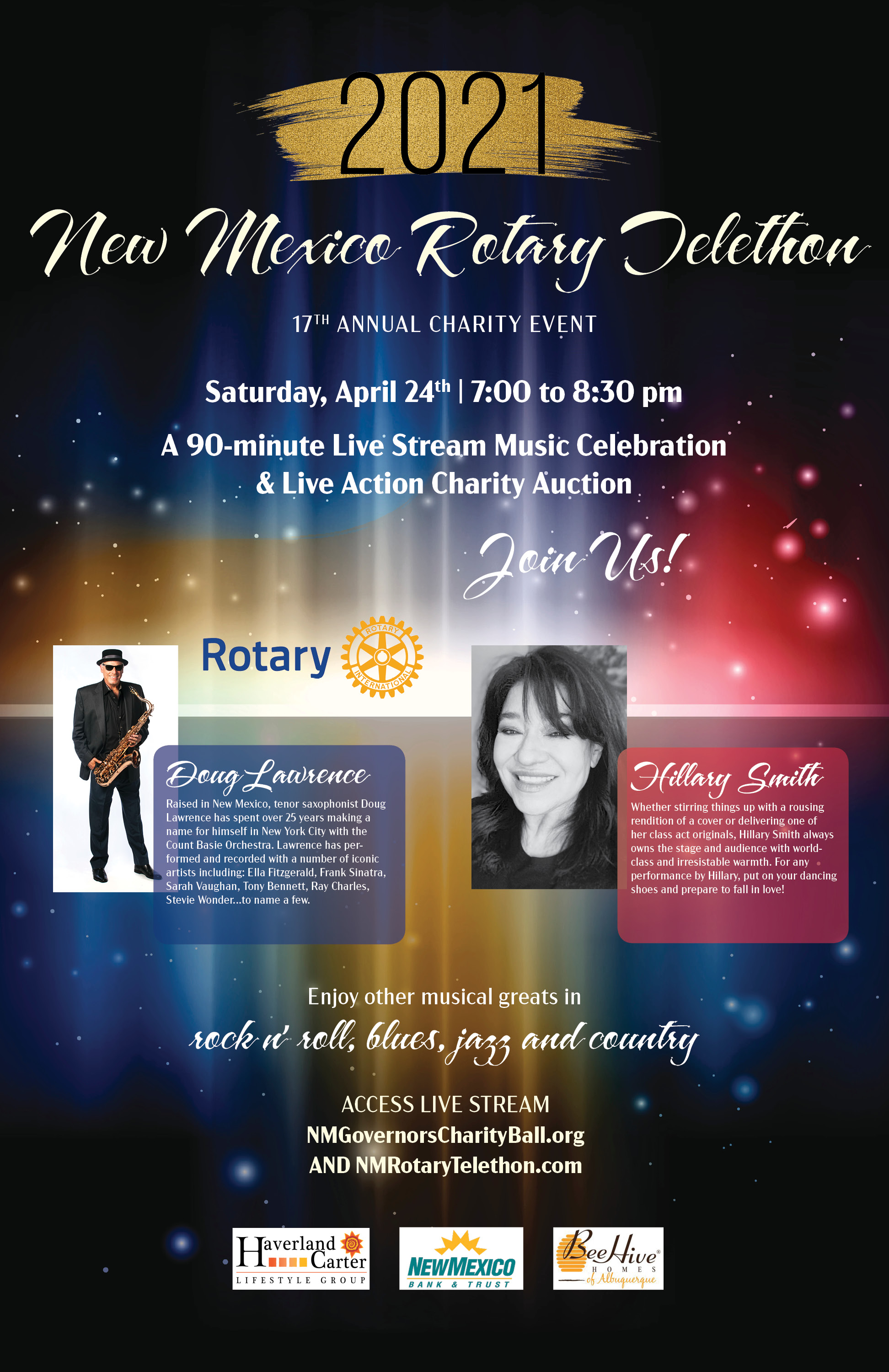 More information at nmgovernorscharityball.com
STEM Scouting!
Safe Scouting: BSA Incident Reporting
Timely, clear, concise, and complete incident reports allow for an appropriate response and an opportunity for analysis while promoting continuous improvement of our programs. You can now report incidents, near misses, and youth protection / membership infraction incidents to your local council or enter them yourself.
For information on reporting an incident, including report forms, click HERE
Read the current Trailmarker

HERE
Other Announcements:

Partnership for Scouting
Click HERE for the Final 2020 Partnership Report

BSA Gift Plan
Please visit www.bsagiftplan.org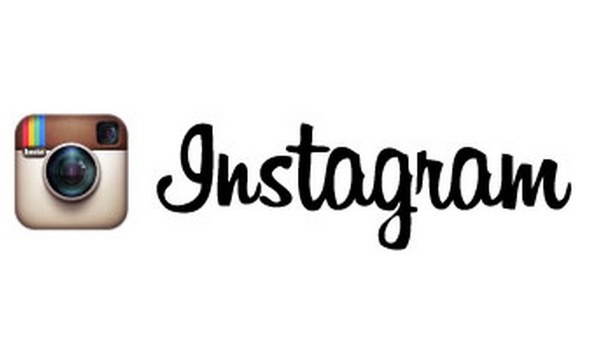 FOLLOW US ON INSTAGRAM!

CHECK OUT OUR FACEBOOK PAGE!