Great Southwest Council Opening Timeline
May 18 The Great Southwest Council will be open by appointment only through May 31. Appointments can be made by calling 505-345-8603 and leaving a message.
June 1 The Great Southwest Council will operate on normal business hours Monday, Wednesday, and Friday through July 31. Appointments can be made for Tuesdays and Thursdays if necessary.
August 1 The Great Southwest Council will resume Monday through Friday operations.
September 1 Gorham Scout Ranch will open for weekend camping.
Notes: District Executives will continue to work from home and can be reached by calling their cell numbers:
Mary Mazza-Andersen 575-209-9004
Ethan Crisp 208-965-1224
Council meetings, committee meetings, and district meetings will be conducted via ZOOM through the end of August.
Office visitors will be asked to wear a mask and use hand sanitizer, and we may ask to limit the amount of visitors in the lobby at any given time.
Thank you for your patience and understanding.
Important Update Regarding Gorham Scout Ranch
BSA Restructuring Information and Updates
The national organization has established a dedicated restructuring website, www.BSArestructuring.org.
This site includes a helpful Resources page, where you will find a short video explaining what Chapter 11 means for Scouting, as well as a FAQ. The site's Milestones page will be your best source for the latest updates throughout this process.
Support Scouting - Give ONLINE Today...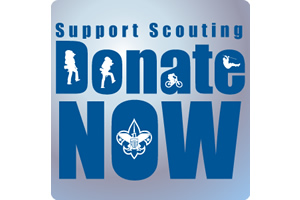 Please take a moment to support the Great Southwest Council through our annual giving campaign. All donations stay locally to support Scouting in the Great Southwest Council!
Returning for 2020... the Gondola Patrol! The Gondola Patrol is the Great Southwest Council's recurring gift club. Become a member by contributing $15 per month via your credit or debit card. Click HERE to complete the pledge card. Send to or drop off to the Scout Office to join today.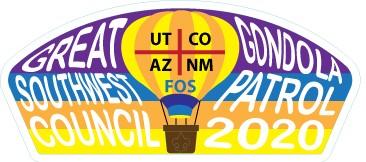 We need your help!
Council President, Dr. Stephen Christiansen requests our members to let us know if you are aware of potential Scout supporters in the community. Please click here for more information
2020 Governor's Charity Ball
Postponed, but not cancelled! In compliance with the state mandated public health order that prohibits group meetings of more than 100 individuals, the Governor's Charity Ball will be postponed. As soon as we get the new date, we'll update here. We appreciate the Rotary Clubs commitment to the health of the community.
The Great Southwest Council has been chosen as a beneficiary of this year's Governor's Ball, and we want you to join in the fun! Rotary Del Sol is sponsoring the building of a new Welcome/Training Center at our very own Gorham Scout Ranch. We are asking you to become a sponsor, buy tickets, or donate an item to the silent auction. This is an excellent opportunity for you to promote your business to thousands of New Mexicans through their promotional campaign. This is going to be a HUGE event! To see sponsorship packages and benefits, go to http://www.nmgovernorscharityball.org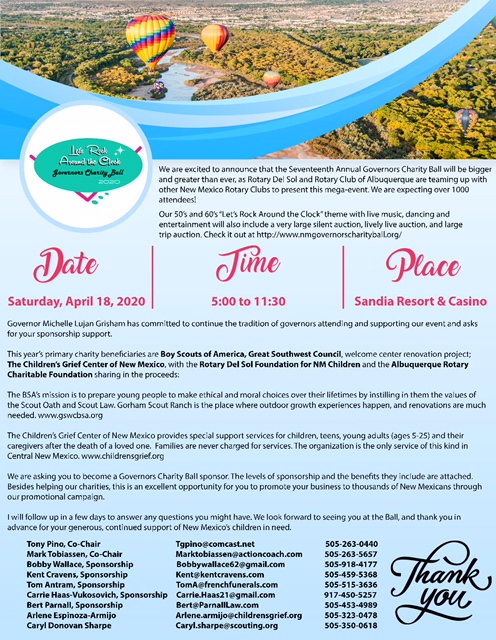 ?
Cub Scout Day Camp - Cancelled for 2020
The Governor of New Mexico extended the stay at home order today, until May 15 with very little changes made to it. While she didn't give any insight as to what the restrictions will be after May 15, she has eluded many times that large groups and events won't be allowed in the foreseeable future. We have no idea what that number will be or the time frame.
We want to provide a safe, fun and engaging environment for everyone who attends and helps at Day Camp. The logistics of Day Camp during this Pandemic, just can't be met this summer. There are too many unknowns and variables to have a traditional Day Camp so they will not happen this year. The Adventure Days in Blue Water and Los Lunas will be postponed.
We are planning to do an adventure day in each area most likely in late August and September. They will be done on a Saturday. It will be like one day of Day Camp with different stations to rotate through. The details will be worked out over the next few months. If you are willing to help with this in your area, please let me know.
Thank you for your understanding and patience while we all work to keep our youth and volunteers safe and healthy.
STEM Scouting!
STEM Merit Badge Fair Click Here for information and registration: STEM Merit Badge Fair
This event has been temporarily postponed. Everybody with a current paid registration will be given first consideration when we reschedule. Thank you for your understanding.
Safe Scouting: BSA Incident Reporting
Timely, clear, concise, and complete incident reports allow for an appropriate response and an opportunity for analysis while promoting continuous improvement of our programs. You can now report incidents, near misses, and youth protection / membership infraction incidents to your local council or enter them yourself.
For information on reporting an incident, including report forms, click HERE
Read the current Trailmarker

HERE
Other Announcements:
Summer Camp 2020 @ Gorham... Make your Reservation Today
The Leaders Guide for the 2020 Summer Camp season is now available. Click HERE for the Leaders Guide.
2020 promises to be another exciting summer at Gorham Scout Ranch. COPE and ATV Adventure are excellent programs for older Souts.
The NEW Frank Rand High Adventure program includes off-site hiking, mountain biking, whitewater rafting, and ascending the highest peak in New Mexico... Mount Wheeler.
There will be adult leader training opportunities as well. CPR/First Aid, Wilderness First Aid, and Scout Leader training courses will be offered weekly.
There are only four weeks of Scouts BSA summer camp in 2020. Now is the time to make a reservation to make sure your Troop gets to attend the week of their choice. Be sure to take advantage of the "Early Bird" Discount (information in Leaders Guide and on reservation form). In order to be eligible for "Early Bird" rates, Troops must make their reservation and submit deposit by February 15, then pay remainder of registration fees by April 30.
Making a reservation is easy. Visit our website, www.gorhamscoutranch.org, and follow the instructions on the front page. You can also submit the form HERE with a $250 deposit to the Council office.
Cub Scout Family Camp & Webelos Week in the Woods
Two Great Events at Gorham during the Summer of 2020
Cub Scouts and Webelos Scouts have an excellent opportunity to camp at the Great Southwest Council's premier location, Gorham Scout Ranch.
Cub Scout Family Camp: Memorial Day Weekend & Labor Day Weekend...Kick-off or close-out an exciting summer with a family camping weekend.There are lots of activities, the facilities are excellent, and the whole family has fun.
Webelos Week in the Woods: July 13-17... This resident camping experience is designed to give Webelos Scouts a taste of what summer camp is like for a Troop. Lots of fun adventures, advancement activities and more. Perfect event for a Webelos Den.
Click HERE for more information about these exciting Cub events at Gorham in 2020
Camperships are Available
The Order of the Arrow promotes camping and, in this spirit, does not want any Scout or Venturing Scout to miss the opportunity to attend a summertime camping or training program, offered by our Council that provides a BSA camping and/or learning experience.
A Scout is Thrifty. The Boy Scouts of America and the Order of the Arrow encourage every Scout to pay their own way for Scouting activities, as this philosophy supports the basic aims of Scouting. However, we realize that Scouts need a little extra help at times to participate.
Camperships are limited to registered youth members of the Great Southwest Council. Lodge Camperships may not be used for out-of-Council programs.
Visit the Campership page HERE on our website for applications and forms for Cub Scout camping and Scouts BSA camping.
Work at Summer Camp, Apply NOW!
Gorham Scout Ranch provides the best summer camp program in the Southwest. The reason the camp's program is so great is because Gorham has an amazing, talented camp staff.
We are now accepting applications for over 21 year-old positions, as well as youth staff and staff-in-training.
Click HERE for the application.

Partnership for Scouting
Click HERE for the Final 2019 Partnership Report, current as of January 31st, 2020. The report has been updated from the December version to include any JTE forms received, and the latest Popcorn sales, Friends of Scouting contributions, and year-to-date totals for any Gondola Club donations connected to a specific unit. Congratulations to the 54 units in the Council that achieved Partner status!
The initial report for 2020, looking at membership data, will be posted in March or April, depending on the progress of the annual rechartering effort.
Be sure to plan to become a Partnership unit in 2020 in order to take advantage of the benefits you earn for 2021, including the insurance fee rebate and pinewood derby cars for Packs. If there are any questions about the data listed, please contact Dale Balmer, dbalmer8@comcast.net.
Click HERE to see a list of benefit units have actually received this year from their participation in the Partnership program!
Click HERE to open an Excel spreadsheet that allows you to calculate the value of different Partner benefits to your unit.

BSA Gift Plan
Please visit www.bsagiftplan.org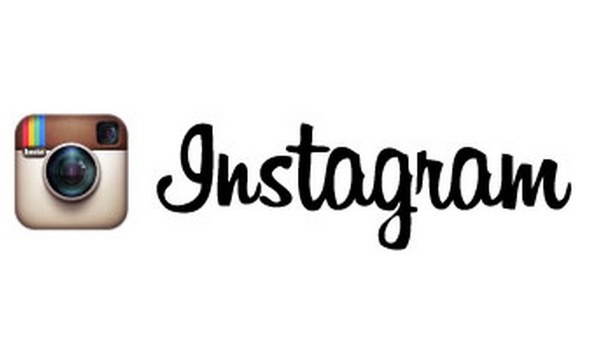 FOLLOW US ON INSTAGRAM!

CHECK OUT OUR FACEBOOK PAGE!
Calendar
Videos
Gorham Scout Ranch Video
Tufts Study Video
Brownsea Video