How to Register Your Unit Online & Register for Merit Badges
1) Click Here or go to www.tentaroo.com/greatsw
2) Complete the account registration form.
3) Once the registration form has been completed, check the e-mail account you provided on the registration form for an activation link sent by Tentaroo. Once you have activated your account, you will be asked to login
4) Once logged in, choose Gorham Scout Ranch as the event.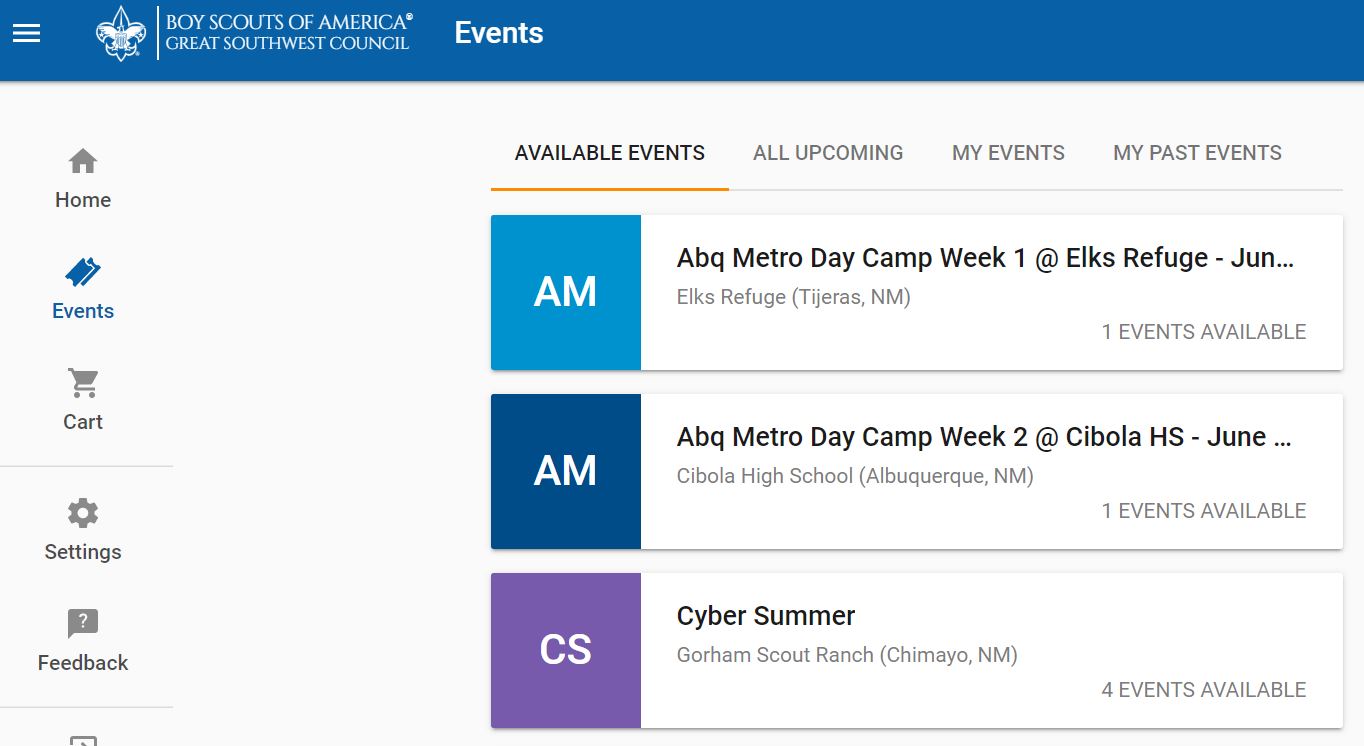 5) Click on your preferred week of Gorham Scout Ranch and hit the green "Register for Event"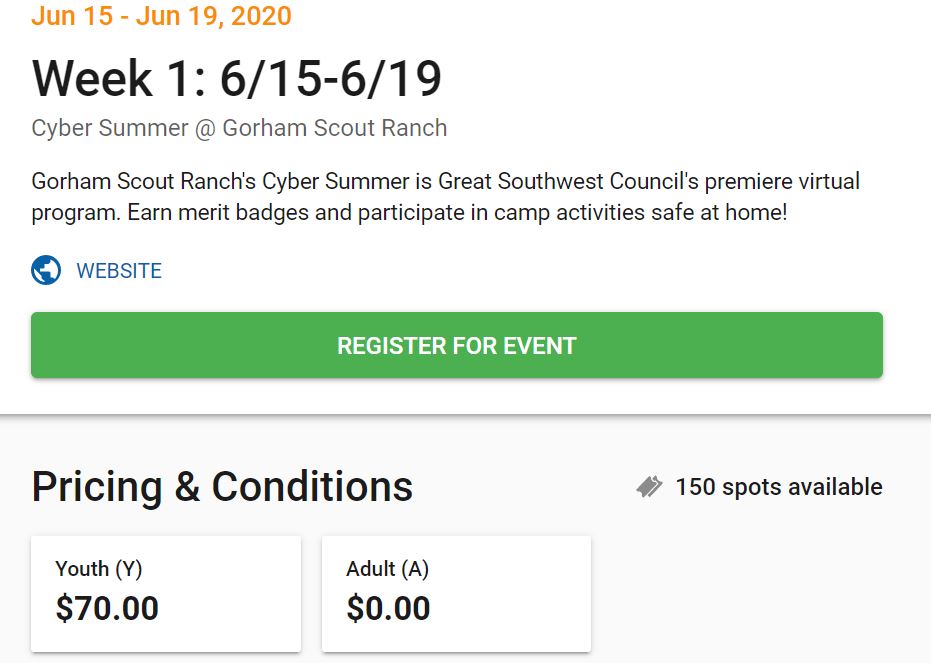 6) You will then be taken to a new page where you can input how many Youth and Adults you anticipate to Camp. You will have the opportunity to change these numbers later on, but please try and get as close as possible to the actual numbers. Then click save.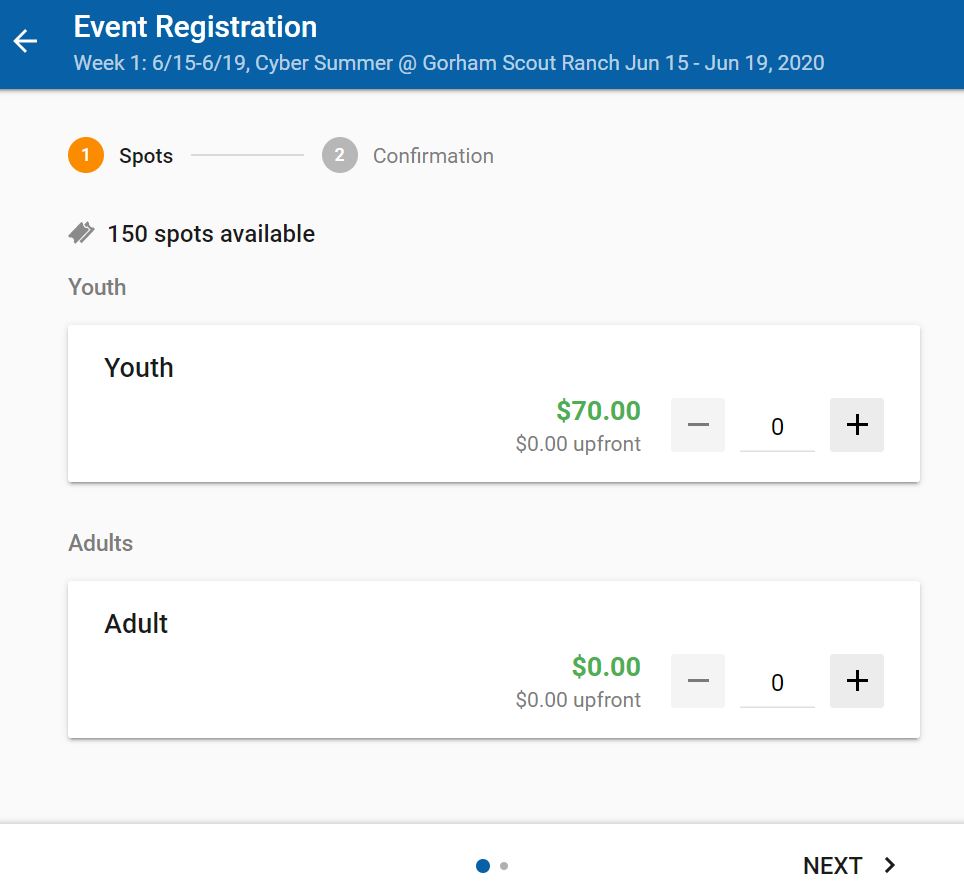 7) By asking for you to make a payment. This payment is the unit reservation fee and is required to save space for your unit to attend camp. Once you make the unit reservation payment, you will be able to start registering youth to attend camp.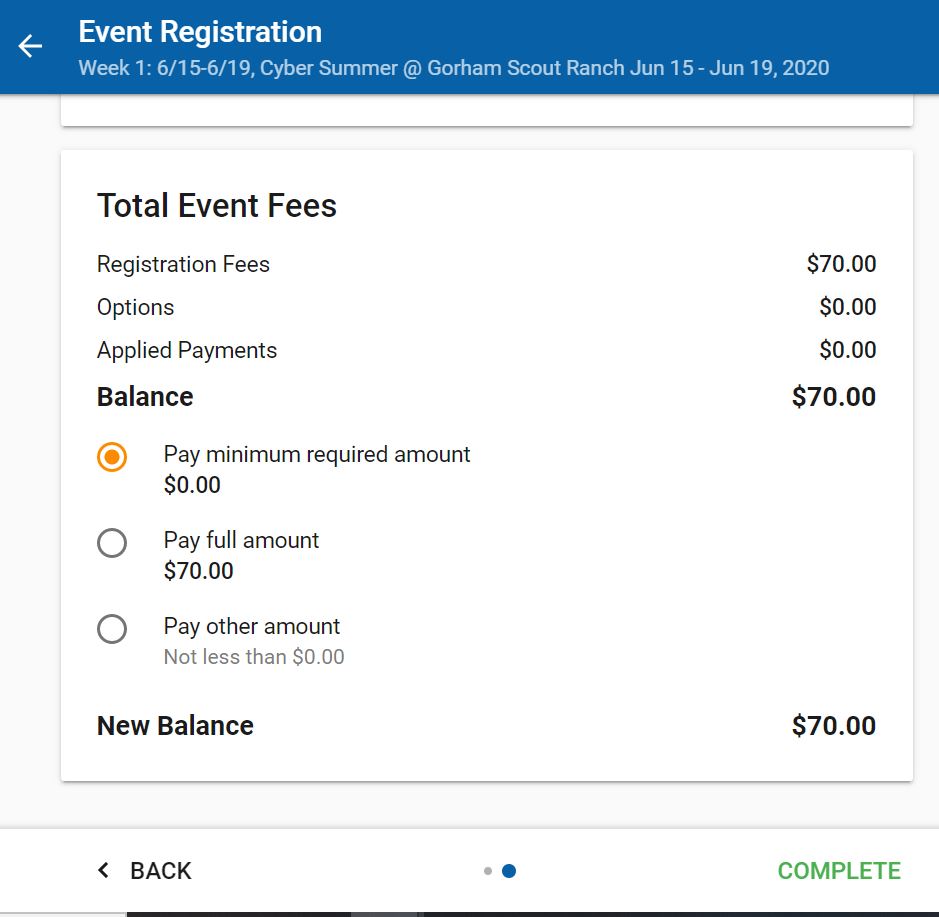 8) You will now need to Checkout by hitting the "Checkout" button. You do not need to pay the full amount immediately, but checking out submits your registration. After adjusting any last details or contact information, click "Place Order."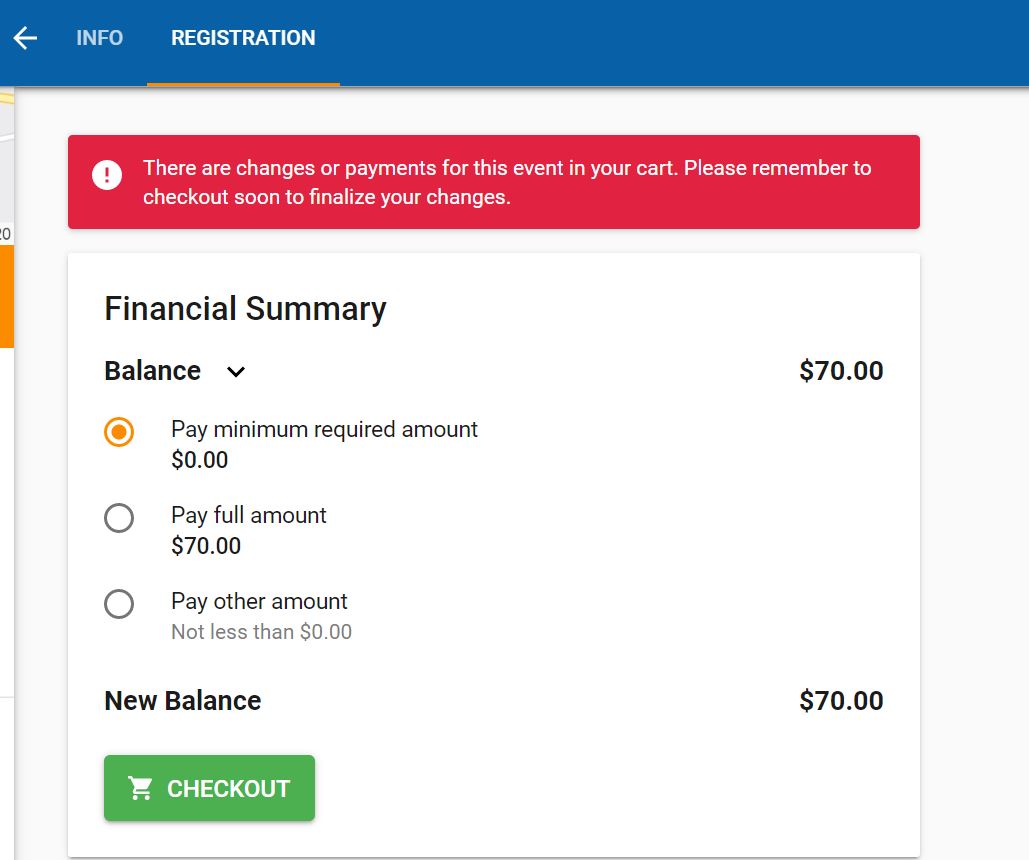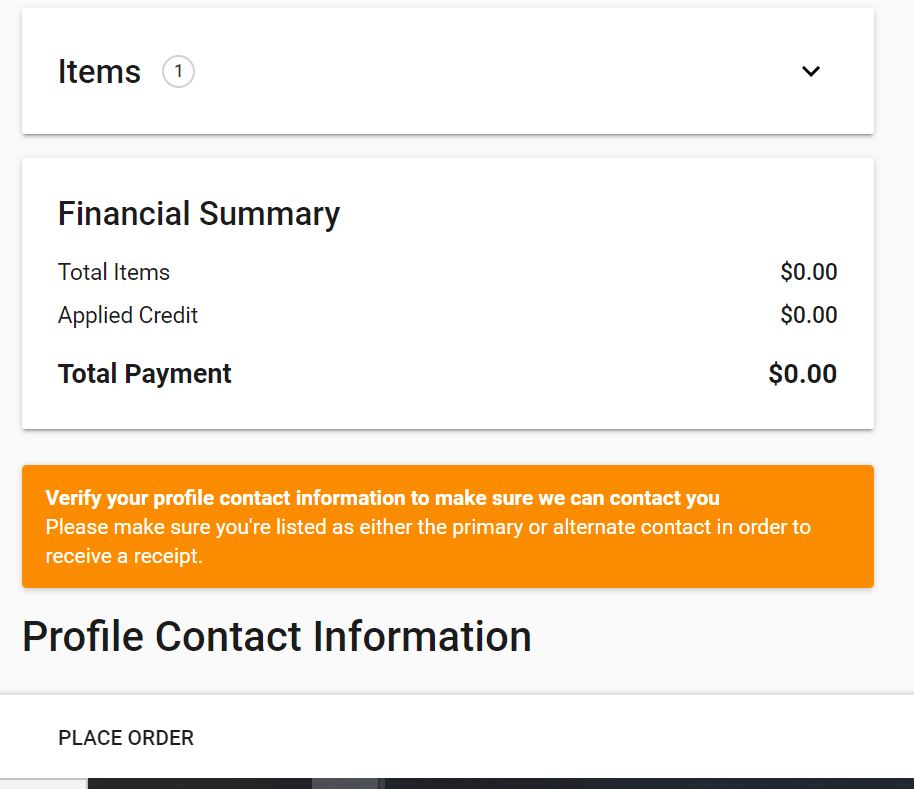 9) Once you have submitted your reservation, at the home page, select "Add Participate." At this screen, you will be able to input all the youth and adults with their information. This step is NOT how you register each individual, but important to be able to register each individual. Continue to click "Add Adults" and "Add Youth" until you have input all your participants into the system.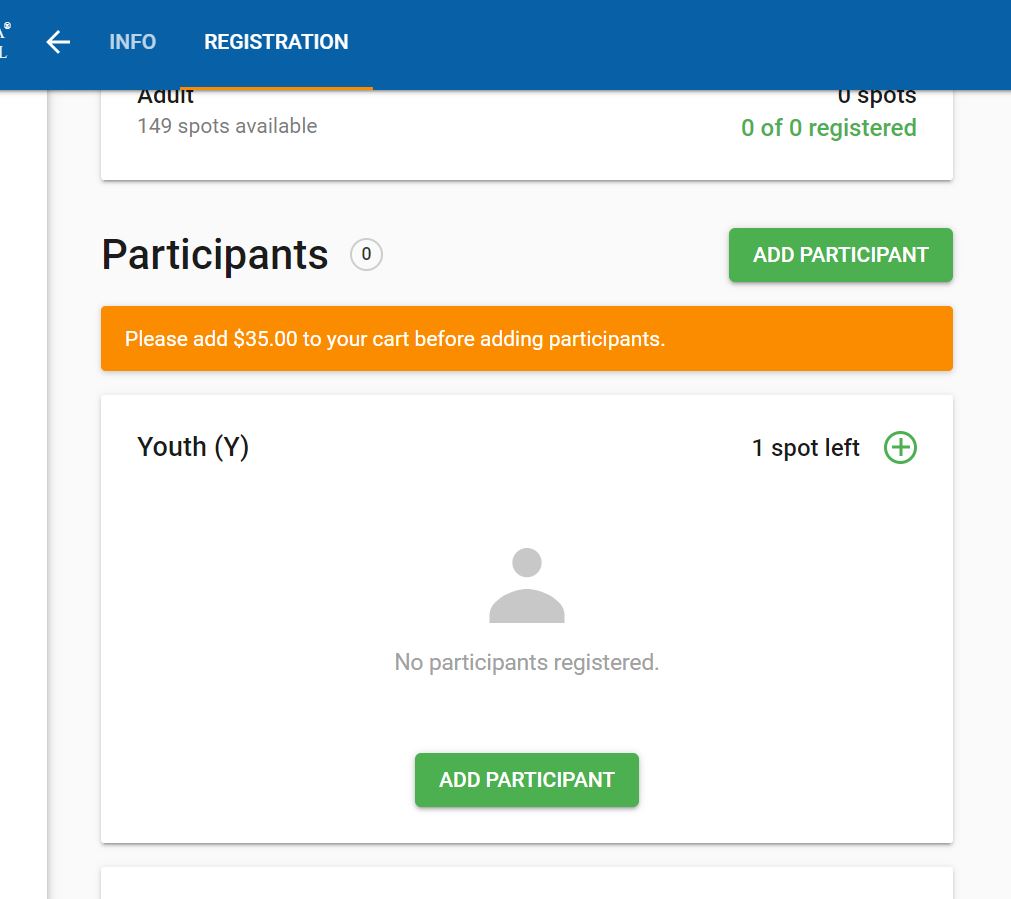 10) As you register each participant, enter all personal information, then proceed to select their classes and confirm the registration. You can always go back or return to edit a confirmed registration later.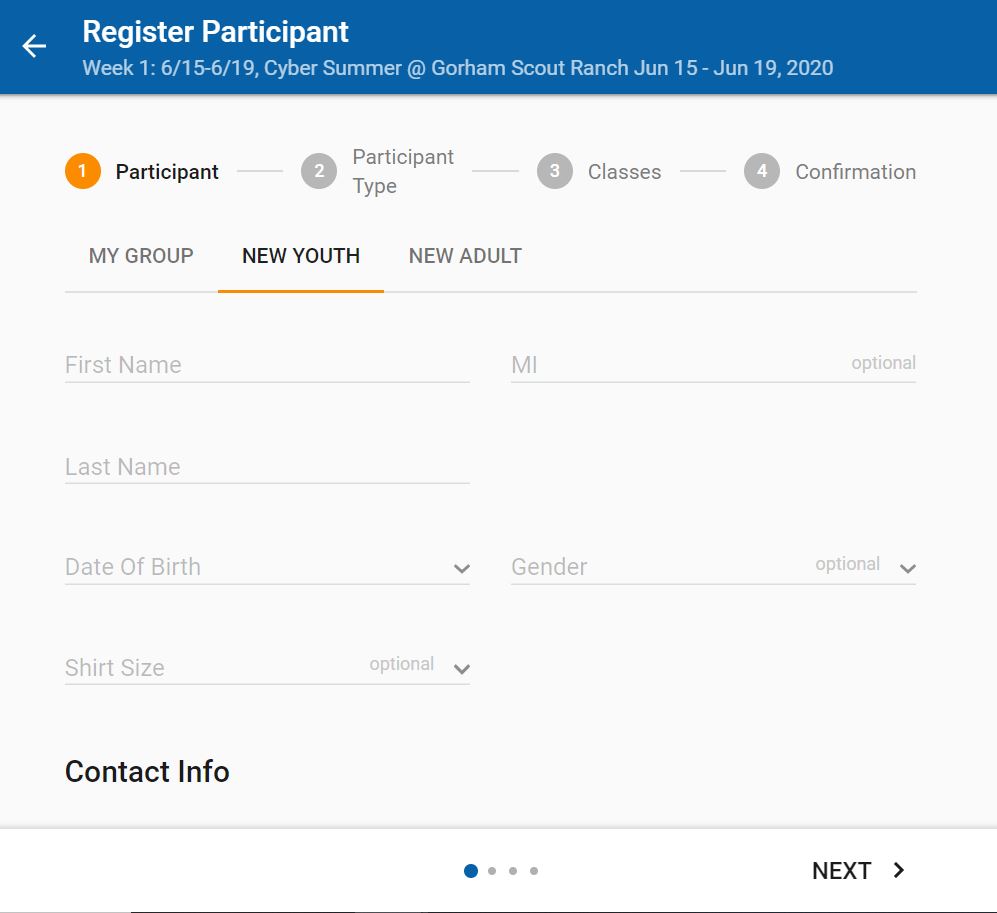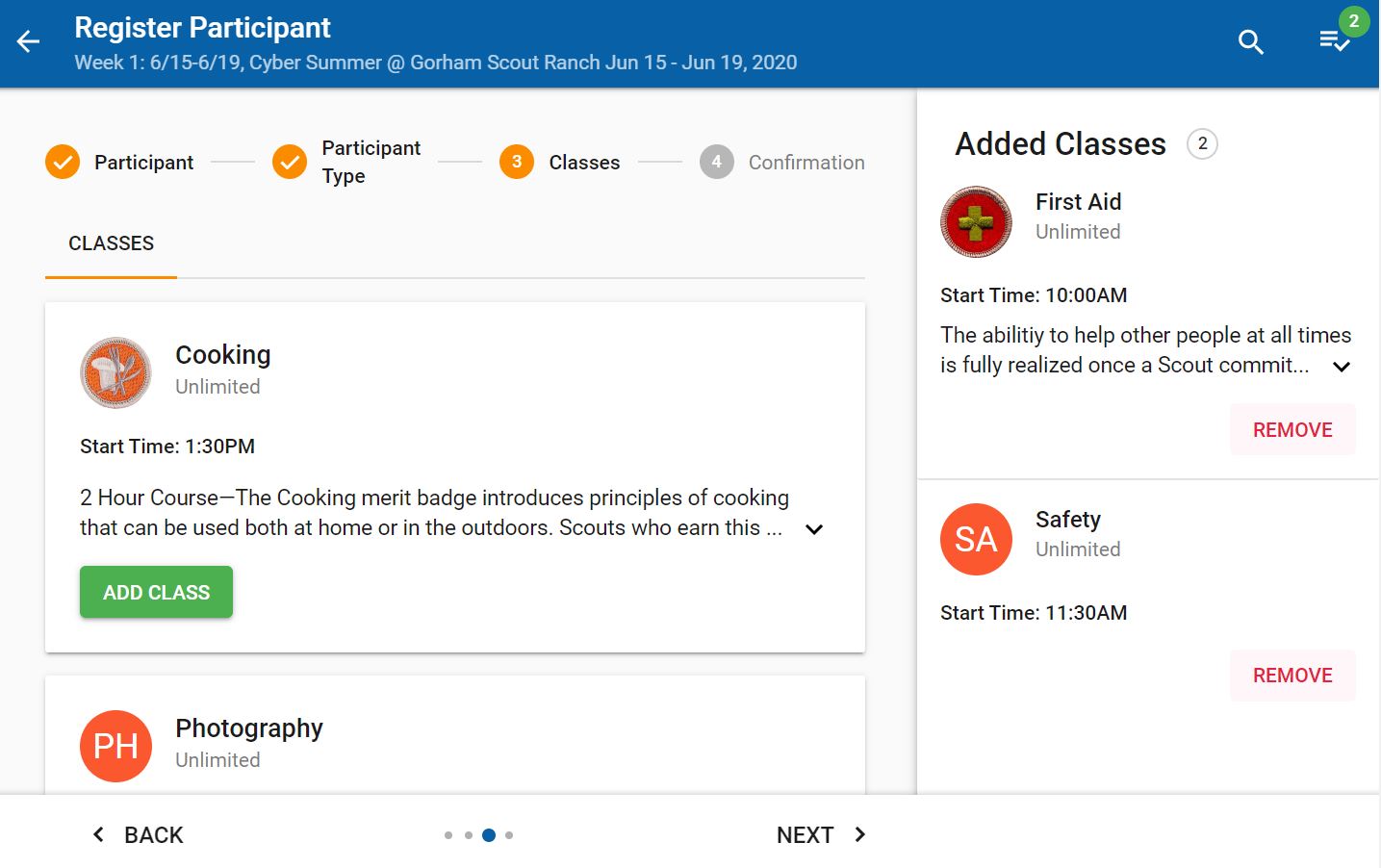 11) Complete the previous step for each individual, including adults. Once you have completed this step, go back to the home page and complete the payment for your participant registrations. Once you have done that, you are all set, and your unit and youth will be completely registered.
How To Pull Blue Cards and Merit Badge Summaries From Tentaroo
1) Click Here or go to www.tentaroo.com/greatsw
2) Log in with the same login information you used to register for the event.
3) Once logged in, choose Cyber Summer as the event.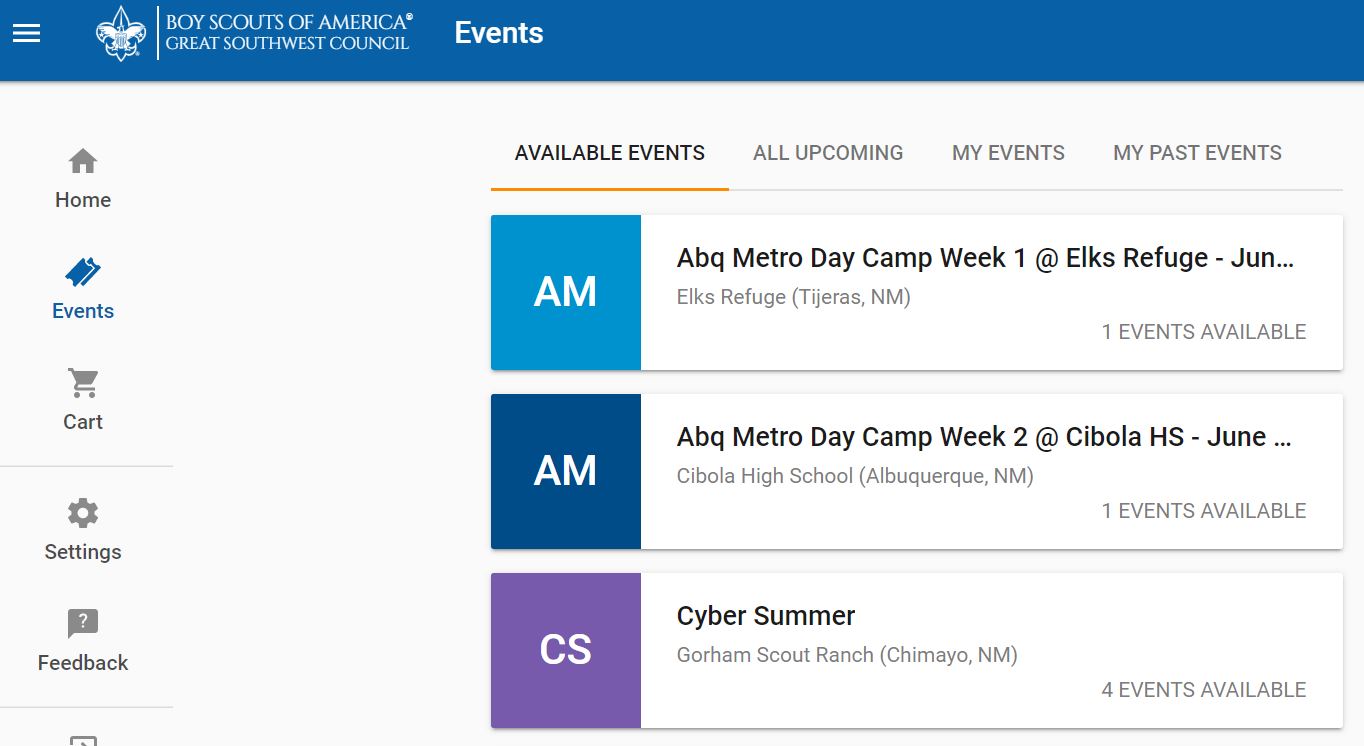 4) Click on the Past tab from the Cyber Summer Event menu.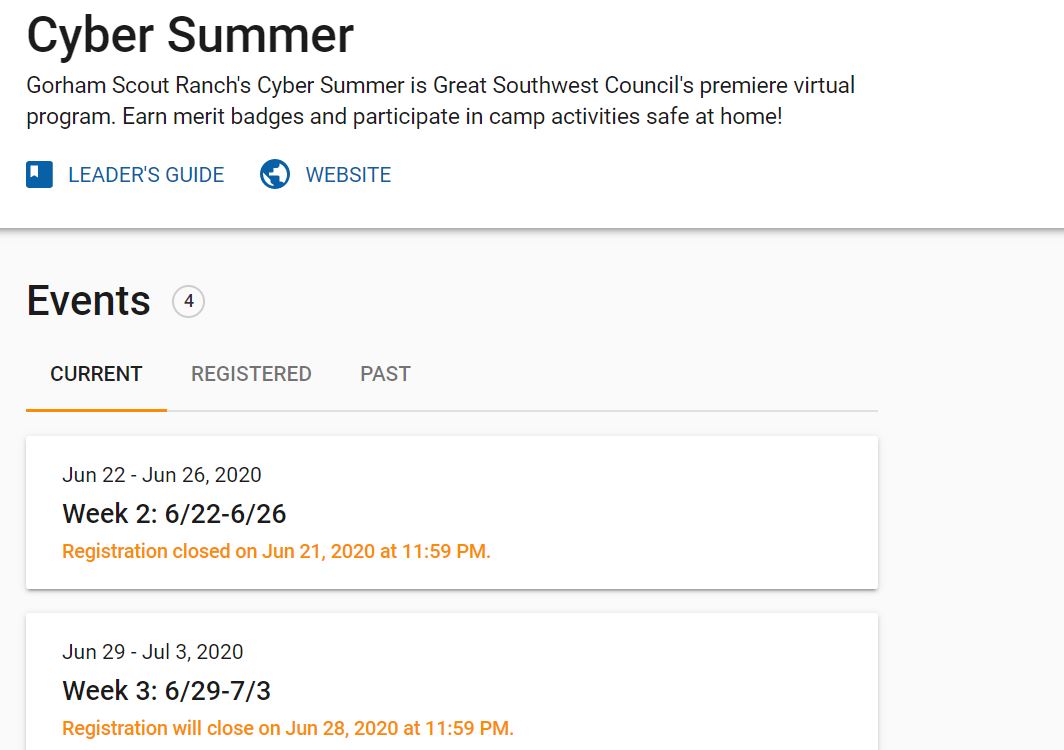 5) Click on the Week (Session) you are trying to pull data from.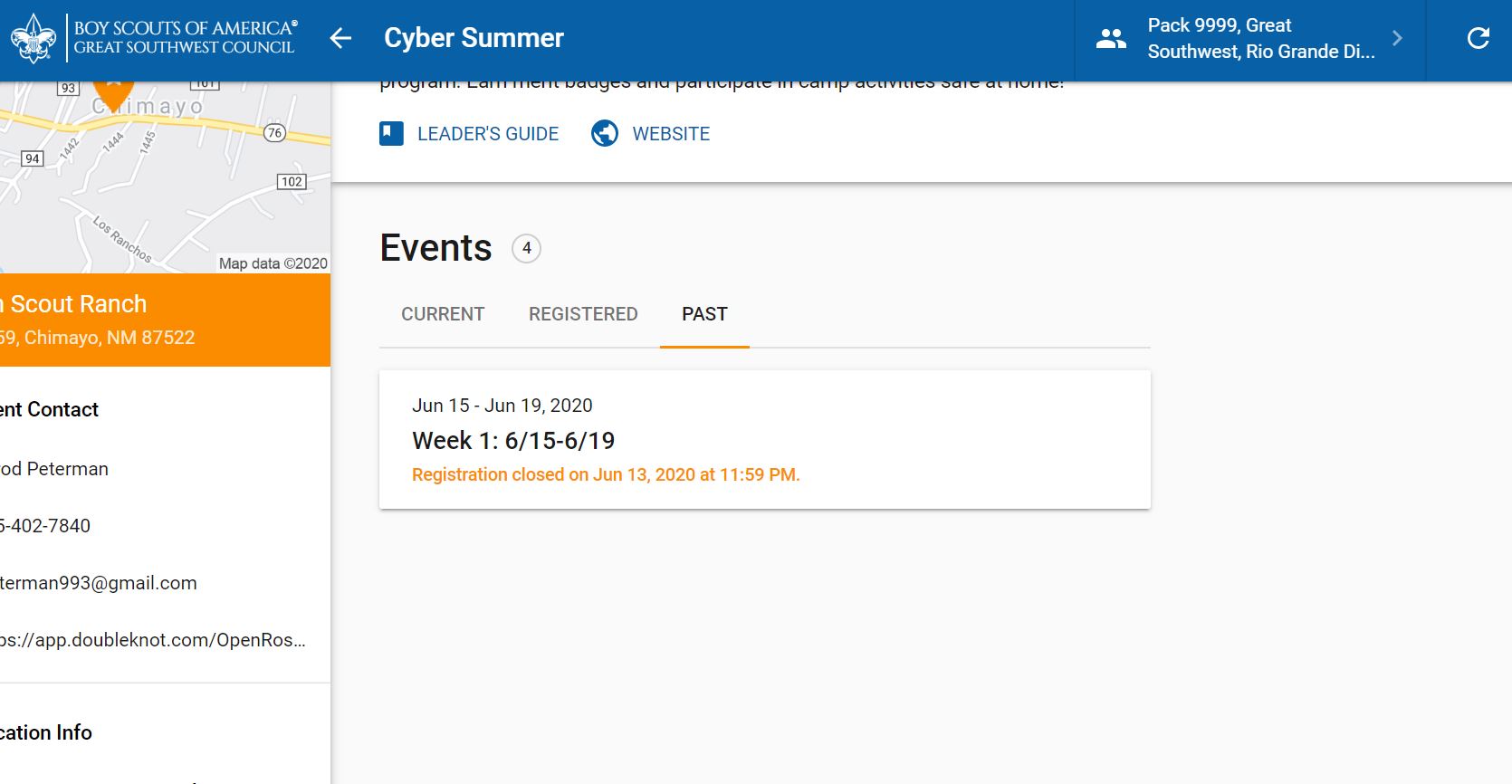 6) You should arrive at the event's registration portal. Scroll down to the Registration section.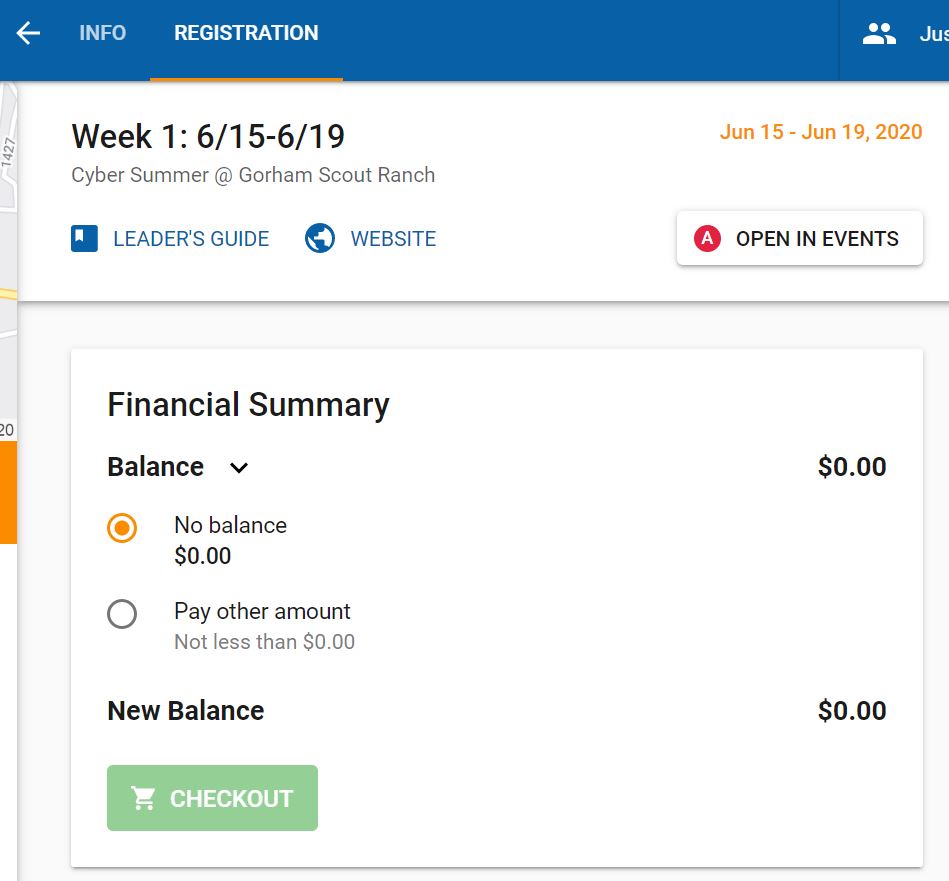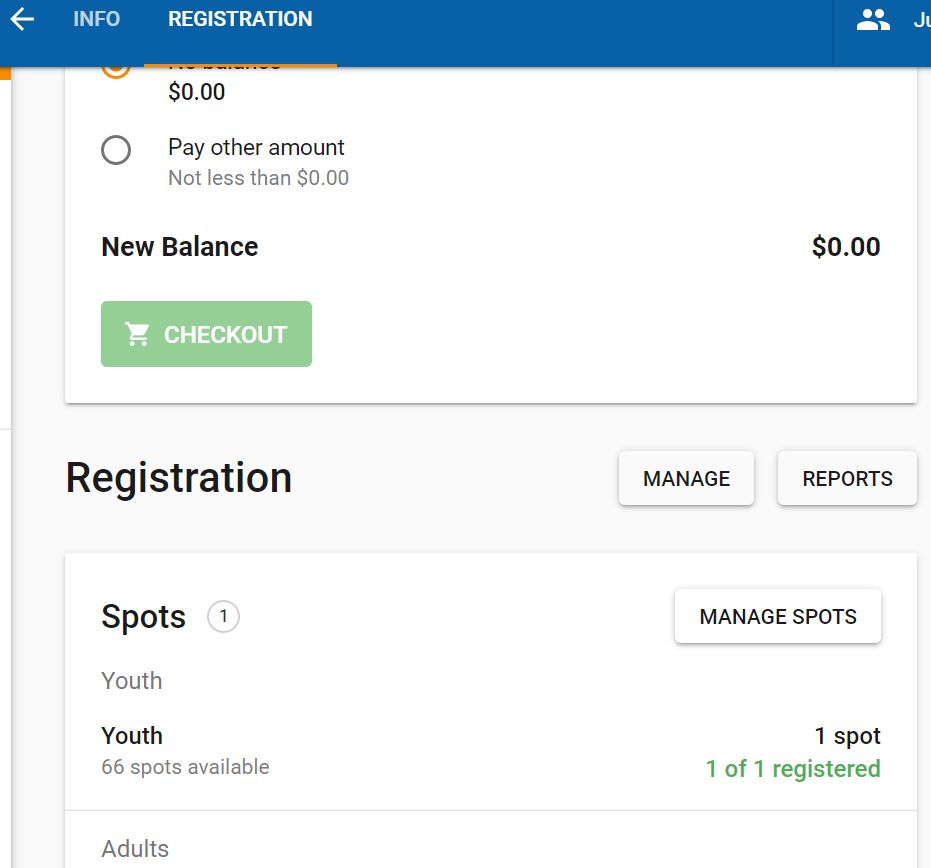 7) Click on the Reports button to the right of the Registration section header. This should open a drop down menu.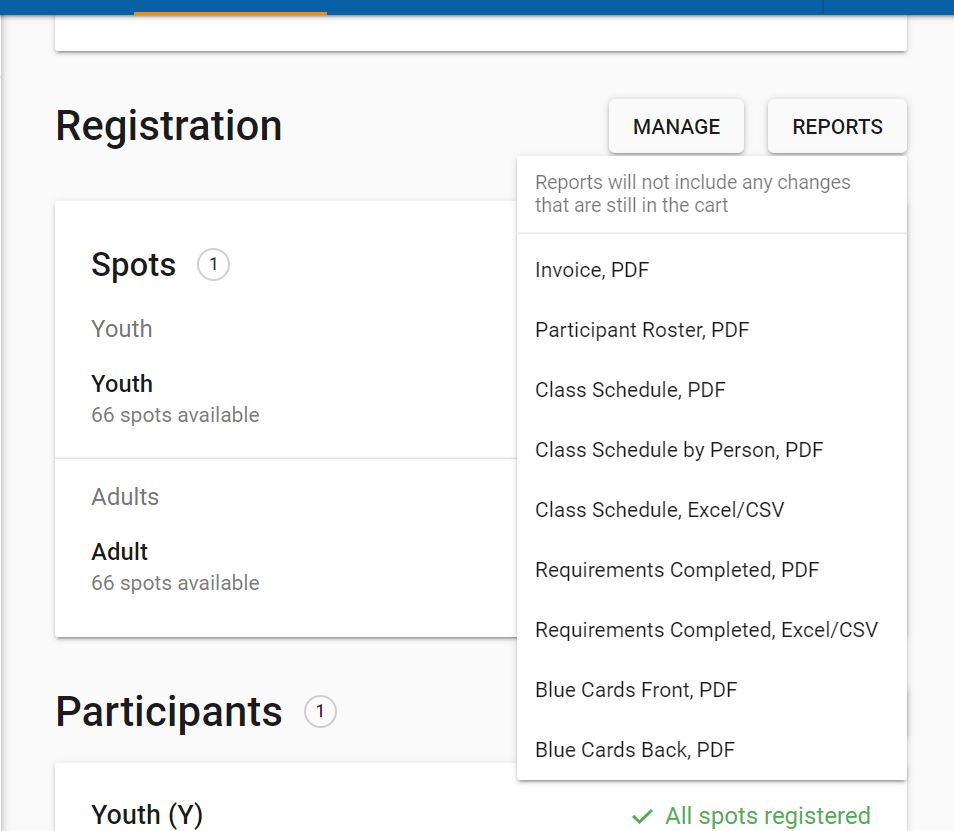 8) From this menu, you can click on any report you would like to generate. When you click on any, a mini message will pop up with the below message.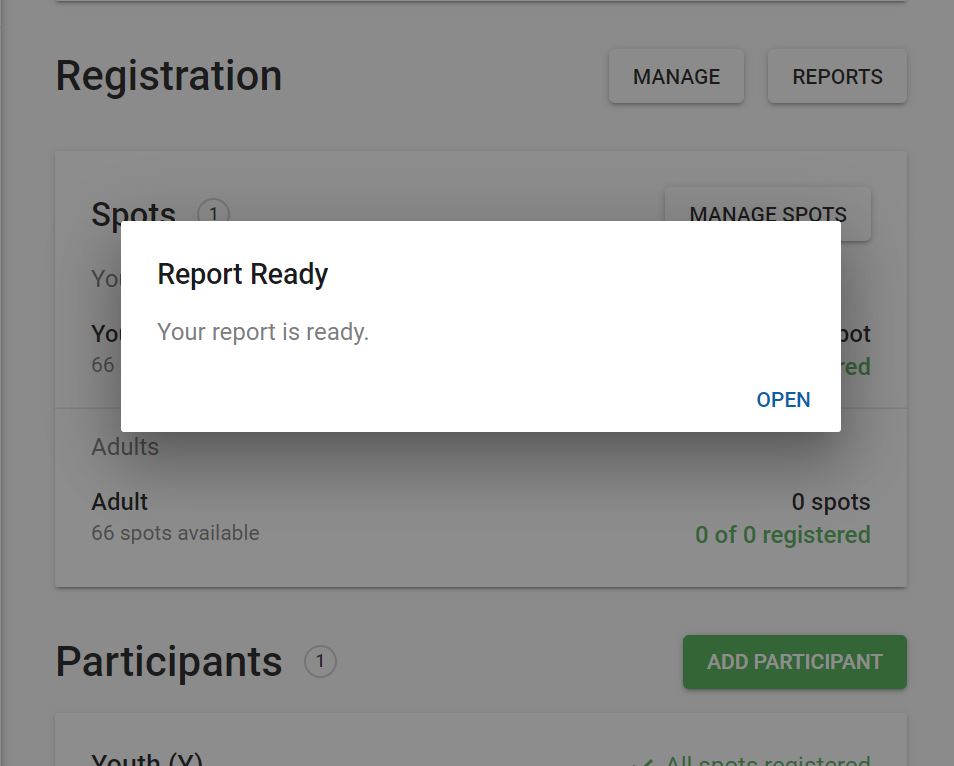 9) Select your preferred document and click "Open." For example, if you clicked on "Blue Cards Front, PDF", then clicking Open would open a PDF of the front sides of the blue cards, as shown below. You can download the report using the download icon in your browser.