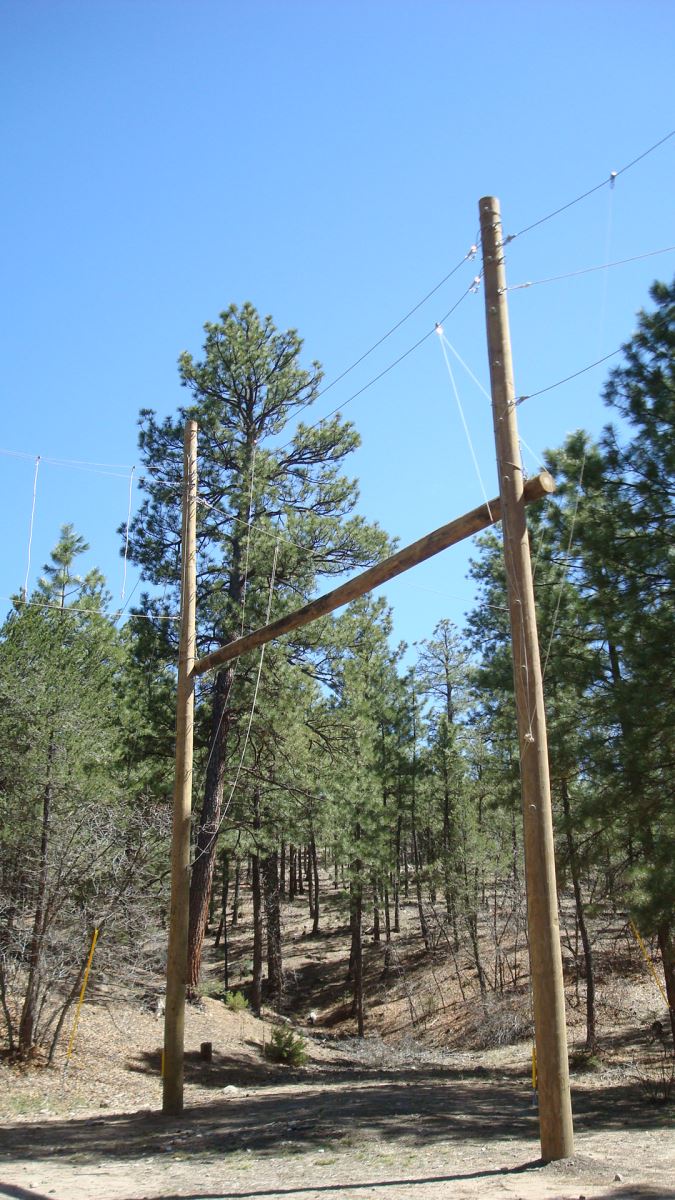 UPDATE: COPE has been cancelled for the 2021 season due to pandemic complications. If you need to reschedule your trip or camp plans, please email caryl.sharpe@scouting.org
Project COPE
Scout's life. Project COPE combines initiative games, low ropes obstacles, and high ropes elements to build personal confidence and team unity, even among Scouts that are strangers to each other. This program is designed for Scouts 13 years and older and can give the skills not just applicable in Scouting but also in life. Here is how it works:
Low COPE—A combination of initiative games and low elements. Scouts begin by breaking the ice in a fun way. While doing this, they learn team members' strengths, weaknesses, names, and personalities. It does not take long before these Scouts are challenged with the low elements of the course. Each team will navigate tight wires and scale walls using the skills and ingenuity of the group to meet the goal.

High COPE– Once a team dynamic is built and trust is formed, the team can move on to challenges of a more personal nature. Whether its jumping from a forty foot pole or flying through the air on the zip-line, Scouts will gain confidence to do what they never thought possible. In addition, each team member learns the valuable skill of belaying a climber. Scouts put their trust in each other to reach personal goals and new heights
If your Scouts have been looking for a high adventure challenge or maybe you have been looking for a way to build confidence in your youth leaders, then Project COPE is the program for your boys. The change seen in youth after only one week is tremendous. What's more, the lessons learned will stay with your boys as they become young men, applying the knowledge gained in Project COPE! Space is limited to 12 participants per session, so sign-up NOW!
* Project C.O.P.E will cost $25 per participant.