2022 Scouts BSA Summer Camp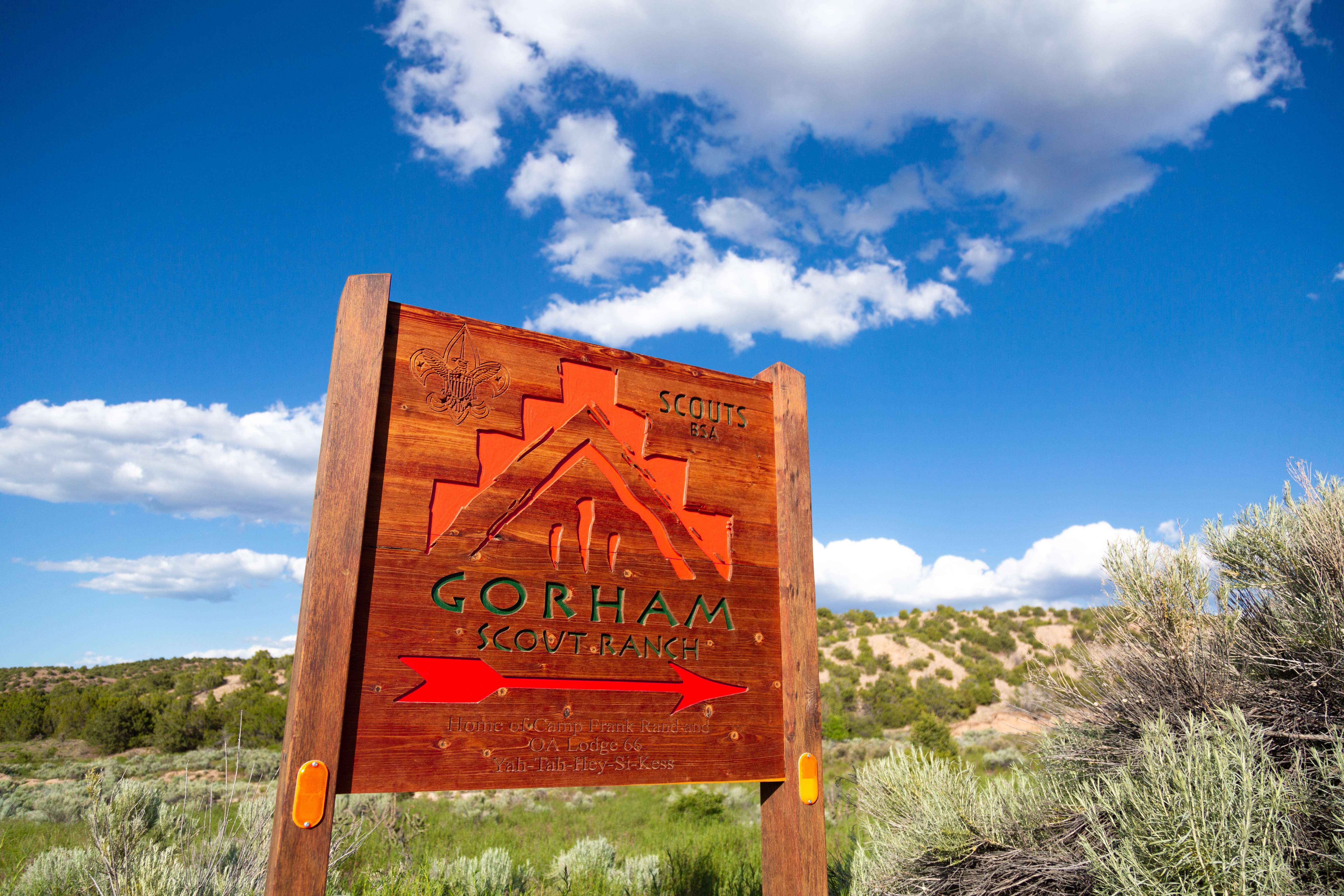 Gorham Scout Ranch is 2,650 acres of high-desert beauty in the foothills of the Sangre de Cristo Mountains of New Mexico. The rolling hills of piñon, ponderosa, and juniper will captivate the mind and enchant the spirit.
Somewhere, someplace, sometime in the maze of schedules, the rush of activity, the intensity of excitement, the attention to duty, come moments of deep value and lasting impressions in the camping experience. These values and experiences are not written into the program, and they cannot be given a money back guarantee, but they are priceless.
We, as camp staff and Scout leaders, have the role and duty to help each other establish the tone within the program and help to create an atmosphere that will result in meaningful camping experience for the Scouts entrusted to our care. It is the commitment of our staff to help you and your Scouts experience the adventure that is Scouting, and to do such in our beautiful great outdoors.
A week of summer camp at Gorham Scout Ranch gives young people the opportunity to learn new skills through it diverse offering of merit badge courses. There is also evening activities that allow Troops to experience all of the program areas available at Gorham. There are exciting campfire programs. There is also a NEW High Adventure program offered this summer. The ATV Adventure is an exciting program for older Scouts. The new Cowboy Action Shooting area is also a hit with older Scouts. Be sure to review all that Gorham Scout Ranch has to offer in the 2022 Scouts BSA Leader Guide.
We are most excited to host Boy and Girl Troops this coming summer. Our program and facilities are ready for all future Eagle Scouts to attend Gorham Scout Ranch in 2022.
We are pleased and excited to be spending the summer with you and your Scouts, we hope it will be one of magic and memories!