BALOO (Basic Adult Leader Outdoor Orientation)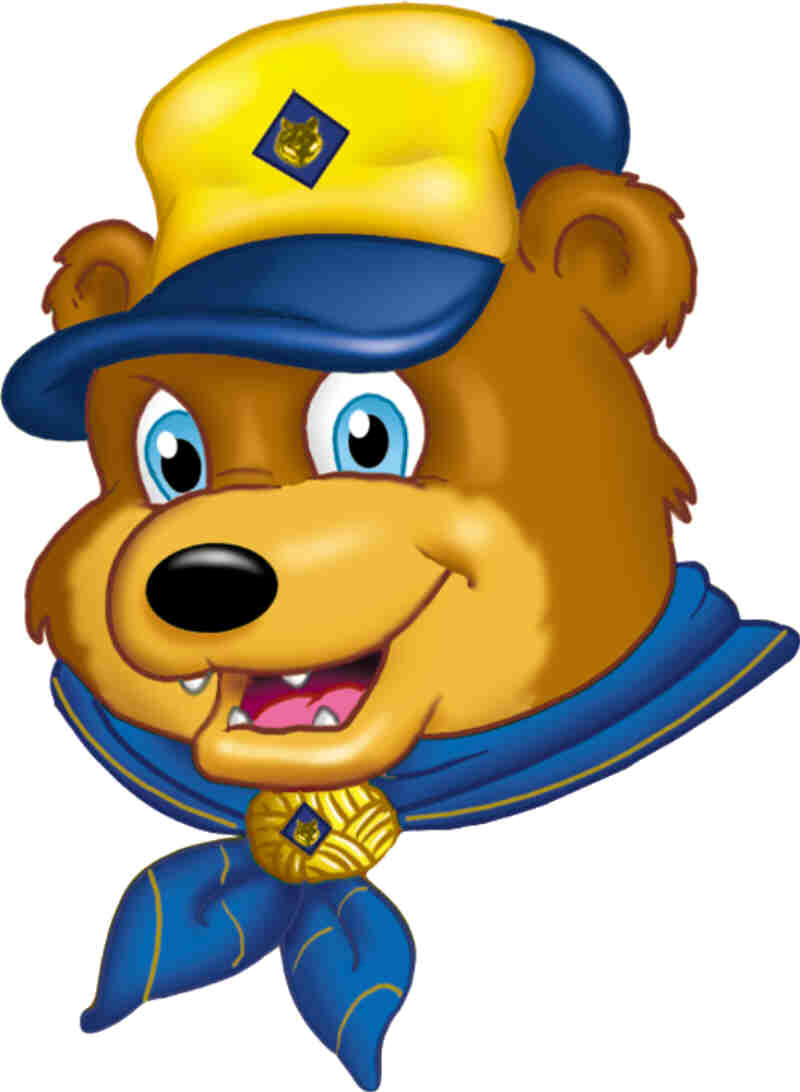 BALOO is designed to introduce Cub Scout leaders to the newly expanded opportunities for Pack overnight camping. This is an ENERGETIC TRAINING session that will cover everything you need to know to plan and run a Pack Overnighter. It's more than just camping—it includes ideas for outdoor activities, games and ceremonies; information on selecting and using camping equipment; how to run a campfire program; and hands-on Cub Scout cooking demonstrations!! In short, everything you need to know to make your Pack Overnighter a fun, successful event!! BSA has made a number of changes to the camping policy for Tigers, Cub Scouts and Webelos Scouts. Packs planning on holding any camping trips must have at least one Adult Leader who has completed BALOO in attendance.

BALOO Training is conducted in each district. Please refer to your district calendar or contact your District Executive for more information.
IOLS (Introduction to Outdoor Leader Skills)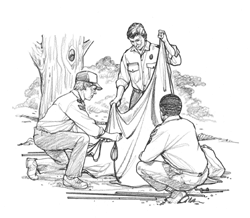 Outdoor skills are critical to the success of the Scouting program, and Introduction to Outdoor Leader Skills will provide leaders with the basic Outdoor skills information needed to start a program right.

Introduction to Outdoor Leader Skills is the required outdoor training for all Scoutmasters, assistant Scoutmasters, and Varsity Scout coaches. The skills taught are based on the outdoor skills found in The Boy Scout Handbook. The course is also ideal for Venturing leaders because it focuses on skills that build confidence and competence in leaders conducting outdoor camping experiences.

The course is a day and a half long, but a leader can move at an accelerated pace by demonstrating mastery of a specific skill. The emphasis is on the skill, rather than on attending the course.

Training is conducted in each district annually. Please refer to your district calendar or contact your district executive for more information.
Outdoor Skills Course for Venturing Advisors, Varsity Coaches & Scoutmasters
The Powder Horn course is designed to expose the Venturing adult advisor to activities and resources necessary to operate a successful Venturing crew and to safely conduct outdoor activities of a fun and challenging nature. It also familiarizes the advisor with the Ranger program so that he or she can help the Venturer to meet the requirements of the Ranger Award and lead their Venturers through a program of outdoor adventure.
Powder Horn Learning Objectives
After completing this course the participants should have introductory information which will provide the following outcomes:
Detailed knowledge of the Ranger Award and associated Silver Award requirements.
Knowledge of the health and safety requirements of the Boy Scouts of America as they apply to outdoor programs.
Knowledge of the rules and regulations of the Boy Scouts of America as they apply to outdoor programs.
Introduction to the skills necessary to operate their outdoor program andfamiliarization with the certifications necessary and how to obtain those certifications.
The course will cover all of the core requirements (starred items below) and at least fourteen of the remaining electives:
| | | | |
| --- | --- | --- | --- |
| First Aid* | Communications* | Cooking* | Emergency Preparedness* |
| Land Navigation* | Leave No Trace* | Wilderness Survival* | Conservation* |
| Backpacking | Cave Exploring | Cycling/Mountain Biking | Ecology |
| Equestrian | First Aid | Fishing | Hunting |
| Lifesaver | Mountaineering | Outdoor Living History | Physical Fitness |
| Plants and Wildlife | Project COPE | Scuba | Shooting Sports |
| | Watercraft | Winter Sports | |
This course is not a total training program, which enables the Venturing crew leader to be an expert or even self-sufficient in any aspect of outdoor skills. The adult leader will most likely still need knowledgeable, trained, and certified individuals (consultants) to help provide a safe and correct outdoor Venturing program.
Registration
2013 Great Southwest Council Powderhorn
Participation is open to any adult Scouter who is interested in knowing more about how to operate a safe and exciting outdoor program.

Check the National Powder Horn - BSA website for available courses throughout the United States.
Save Swim Defense and Safety Afloat Training
When swimming or boating is included in a Scouting activity or outing, Safe Swim Defense and/or Safety Afloat standards are to be followed and at least one adult with the group must be trained as outlined. This training is available at BSA Summer Camps, periodically in district/council training sessions, and online through this website.

Click here for online training in Safe Swim Defense and Safety Afloat standards.
Council High Adventure Team
Some Scouters in this council may not be aware of what the Council High Adventure Team (HAT) is, and what it does. Many BSA Councils have HAT Teams, which are part of their Council Camping Committee. This is the case of the Great Southwest Council HAT, which has been active since 1998. The HAT Team is made up of long-time, experienced scouters, and scouters with special skills, who are able and willing to share their experience and skills with other adult leaders. When needed, HAT calls on outside experts to provide additional expertise. The training conducted by HAT is not the standard type BSA training, and is conducted for adult leaders only (HAT does not train youth). The objective is to have the trained leaders pass their knowledge on to their youth. HAT training patches are not to be awarded to, or worn by youth. The training materials have been developed locally to meet the needs of adult leaders in the Great Southwest Council. The material goes into much greater subject depth than standard training, and includes the experience and knowledge obtained during years of unit leadership. Materials are constantly being updated to include the latest information, techniques, and materials. Fees are kept at a minimum to encourage participation.
The HAT currently offers three major courses each year, providing there is sufficient interest. They are: Wilderness First Aid, Backpacking, and Winter Camping. Courses generally run from eight to sixteen hours, depending upon the course. There is an examination for each course. Successful competition is recognized by training cards, High Adventure Training patch, and strip patches for the subject course(s). Courses are not conducted for less than 10 students. There is a 20 student maximum. A sign-up is maintained at the Council Service Center front desk.

Each year the HAT offers a variety of Seminars, based upon interest indicated by advance sign-up. Seminars usually run 3 hours, or more if interest dictates. Most are free, although some may have a small fee for special materials.
While HAT training normally takes place in Albuquerque, at the Council Service Center, all training is open to all adult scouters in the Council. Training materials are "exportable" for use in other areas of the Council, and courses have been conducted elsewhere by qualified individuals, willing to strictly hold to the training materials, standards, and requirements.
Each year, the HAT training schedule appears on the Council Calendar, and in the "Trailmarker". Training flyers are available at the Council Service Center front desk.