Support Scouting - Give ONLINE Today...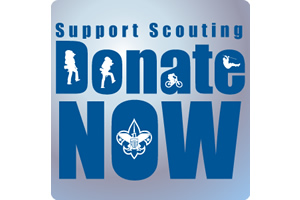 Please take a moment to support the Great Southwest Council through our annual giving campaign. All donations stay locally to support Scouting in the Great Southwest Council!
Returning for 2020... the Gondola Patrol! The Gondola Patrol is the Great Southwest Council's recurring gift club. Become a member by contributing $15 per month via your credit or debit card. Click HERE to complete the pledge card. Send to or drop off to the Scout Office to join today.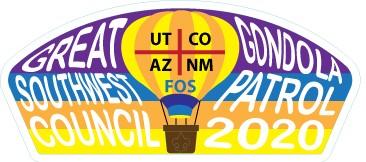 We need your help!
Council President, Dr. Stephen Christiansen requests our members to let us know if you are aware of potential Scout supporters in the community. Please click here for more information
Position Opening - Gorham Scout Ranch Ranger
Safe Scouting: BSA Incident Reporting
Timely, clear, concise, and complete incident reports allow for an appropriate response and an opportunity for analysis while promoting continuous improvement of our programs. You can now report incidents, near misses, and youth protection / membership infraction incidents to your local council or enter them yourself.
For information on reporting an incident, including report forms, click HERE
Read the current Trailmarker

HERE
Other Announcements: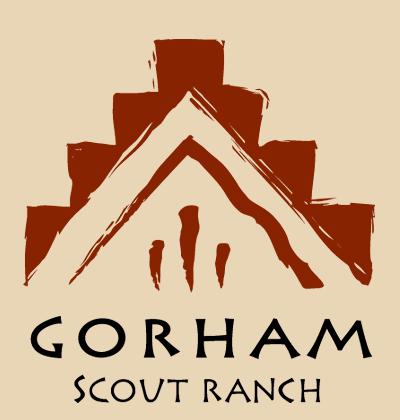 Summer 2020 @ Gorham Scout Ranch!!!
Leaders Guide for Scouts BSA Summer Camp and NEW Frank Rand High Adventure is now available. Click HERE for Leaders Guide.
Reservations are also open for 2020 Summer Camp Season. Click HERE for more information.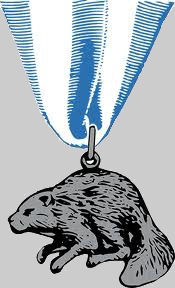 SILVER BEAVER AWARDS CELEBRATION and COUNCIL ANNUAL BUSINESS MEETING on SATURDAY, JANUARY 25, 2020
The Silver Beaver Award is a Council-level award presented to volunteers with distinguished service to Scouting and youth in their communities. Recipients of this award will be honored and recognized at a ceremony held on Saturday, January 25, 2020, 11:30am at the Central United Methodist Church in Albuquerque, Click

HERE

registration for this event.
The Great Southwest Council will also conduct its Annual Business Meeting at this event on January 25. Make plans now to attend this wonderful event to celebrate great volunteers and an excellent year of Scouting.


Eagle Scout Banquet & Scholarship Opportunity
Join us on February 28, 2020 @ 11:30am at the Albuquerque Sheraton Uptown as we honor our newest class of Eagle Scouts.
The event is free for all 2019 Eagle Scouts. Parents, Grandparents, Mentors, and Friends are encouraged to attend, cost is $35.00 per ticket.
The Distinguished Citizen Award will be presented. Several Outstanding Eagle Scouts will be recognized at this event, as well.
Parents - be sure to encourage your Eagle Scout to apply for our Anderson Eagle Scout Scholarship. Click here for the application. The deadline to submit is February 7, 2020. For more information, please contact Caryl Sharpe caryl.sharpe@scouting.org.
Online registration will open November 1, 2019.
How to Report Service Hours
As your unit completes the recharter process, please take the time to complete the Journey to Excellence scorecard. You can submit this form with your recharter to the Scout Office.
One of the Journey to Excellence measures is to complete service projects and report the service hours. This can be done so online. Click HERE for instructions.

Partnership for Scouting
Click HERE for the 2019 Partnership Report, current as of December 20th, 2019. The report has been updated from the November version to include any JTE forms received, and the latest Popcorn sales, Friends of Scouting contributions, and year-to-date totals for any Gondola Club donations connected to a specific unit. Seventeen units have achieved Partner status, and another 23 units just need to turn in their JTE form by the end of the year to become Partners, as they've met the financial and camping goals. Another 32 units are within $500 of the financial goal, with six of the 32 having already turned in their JTE forms. As a reminder, all contributions and JTE forms need to be received at the Scout Office by the end of the year in order for units to achieve Partner status. The benefits calculator below can help your unit determine the value of being a Partner unit, and the return-on-investment of making donations now to achieve Partner status. Please contact your District Executive if you have any questions about the information in the report.
Be sure to plan to become a Partnership unit in 2019 in order to take advantage of the benefits you earn for 2020, including the insurance fee rebate and pinewood derby cars for Packs. If there are any questions about the data listed, please contact Randy Saunders, randy.saunders@scouting.org; or Dale Balmer, dbalmer8@comcast.net.
Click HERE to see a list of benefit units have actually received this year from their participation in the Partnership program!
Click HERE to open an Excel spreadsheet that allows you to calculate the value of different Partner benefits to your unit.
Thank you to our Packs, Troops, Crews, and Wards that qualified in 2018 as Partnership Units.

BSA Gift Plan
Please visit www.bsagiftplan.org

Just Serve
Just Serve connects volunteers with opportunities to care for others and improve our community.
JustServe.org is provided as a service by The Church of Jesus Christ of Latter-day Saints.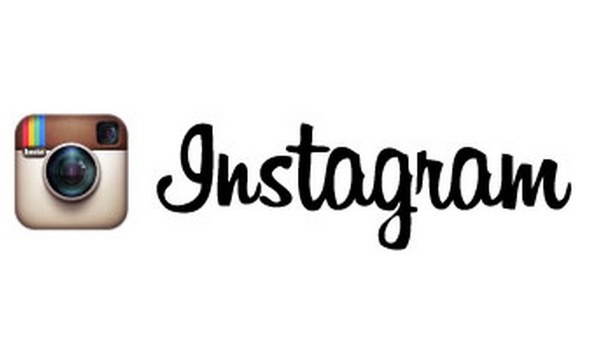 FOLLOW US ON INSTAGRAM!

CHECK OUT OUR FACEBOOK PAGE!
Calendar
Videos
Gorham Scout Ranch Video
Tufts Study Video
Brownsea Video