Safe Scouting: BSA Incident Reporting
Timely, clear, concise, and complete incident reports allow for an appropriate response and an opportunity for analysis while promoting continuous improvement of our programs. You can now report incidents, near misses, and youth protection / membership infraction incidents to your local council or enter them yourself.
For information on reporting an incident, including report forms, click HERE
Read the current Trailmarker
HERE
Other Announcements: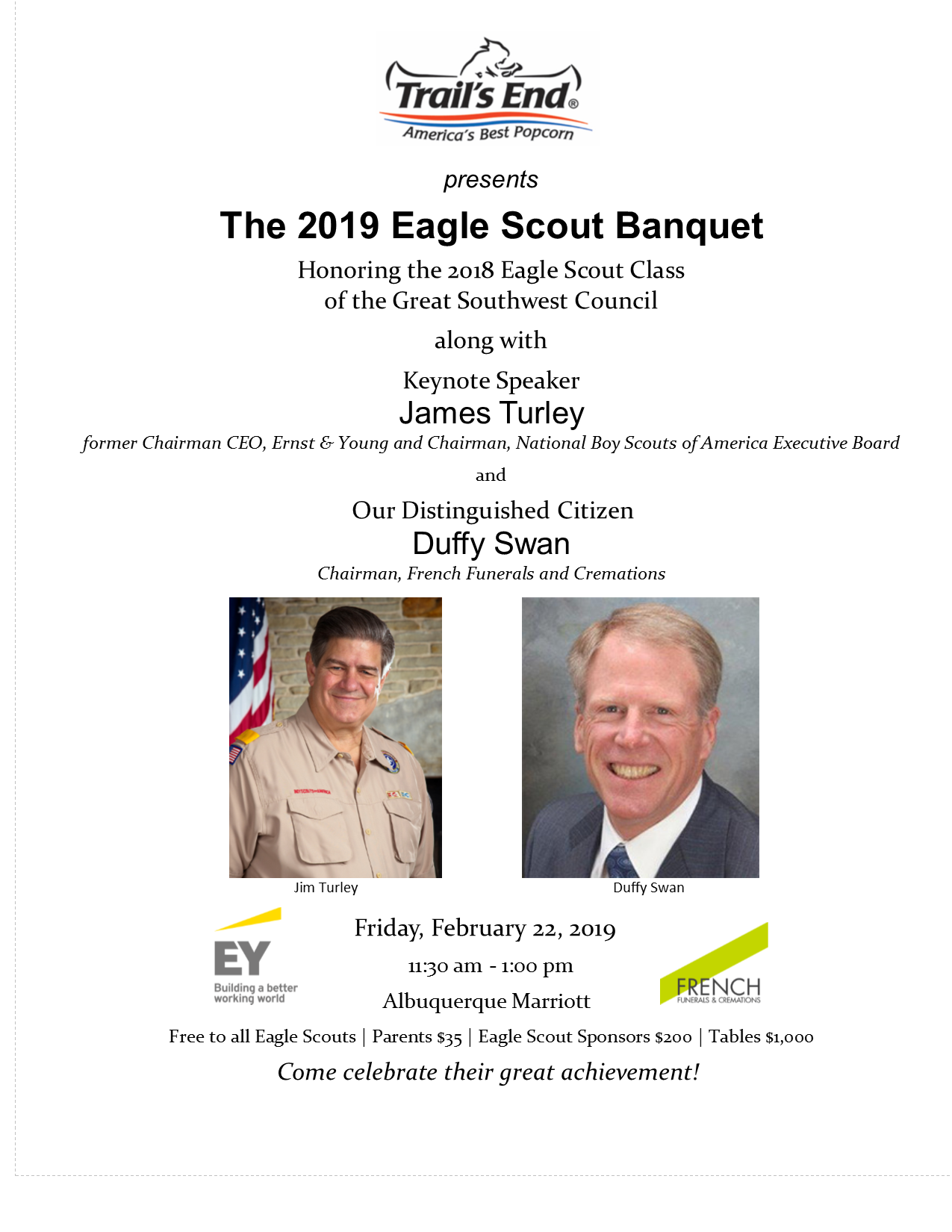 Eagle Scouts and Parents can register to attend the event HERE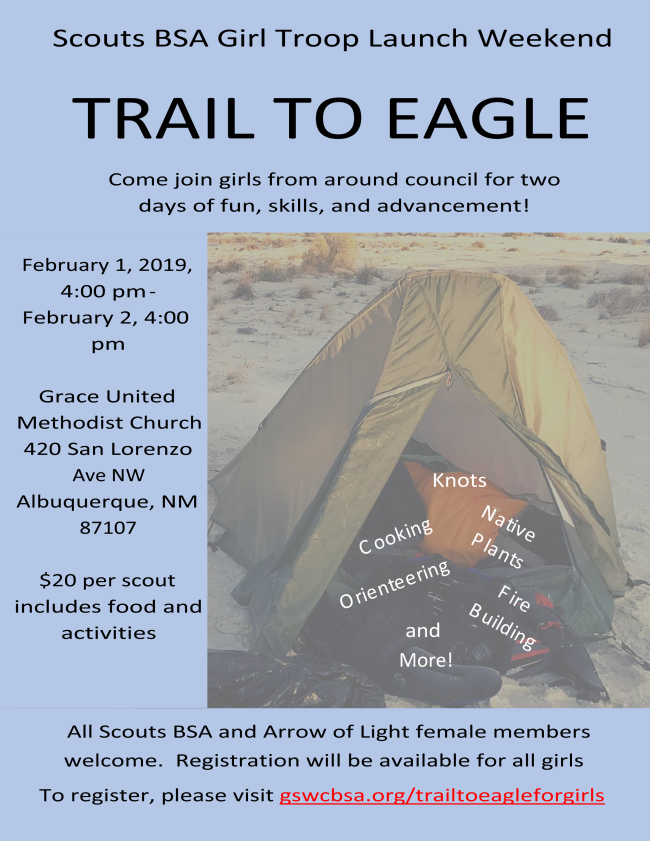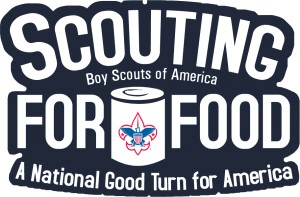 Scouting for Food - February 2
Click HERE for more information and to sign up for this annual Good Turn.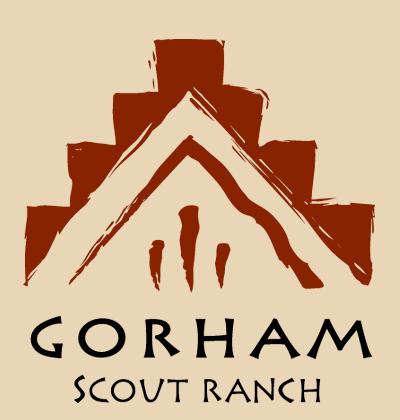 Summer Camp 2019 @ Gorham Scout Ranch
There is lots be excited about for the 2019 summer camp season at Gorham Scout Ranch. ATV Adventure, NEW Cowboy Action Shooting, High Adventure Treks, merit badges, and so much more.
Check out the LEADERS GUIDE for information about the 2019 season.
Click HERE to make your Troop's reservation today.

Summer Camp Staff Needed - Apply Today
Gorham Scout Ranch provides the best summer camp program in the Southwest. The reason the camp's program is so great is because Gorham has an amazing, talented camp staff. We want you to become a member of our team for the 2019 season. Click HERE for the application.


Recognition Celebration and Annual Business Meeting
January 26, 2019
The Church of Jesus Christ of Latter-day Saints
11:00 am to 1:30 pm
Congratulations to the following recipients of the Silver Beaver Award:
Cynthia Howard - Sandia District
Camille Moses - Rio Grande District
Dennis Snodgrass - Mesa Verde District
Rob Robey - Sangre de Cristo District
Ross Crown - Council Executive Board
The Silver Beaver Award is bestowed upon adult leaders who have implemented the Scouting program and performed community service through hard work, self-sacrifice, dedication, and many years of service. It is the highest recognition the Great Southwest Council may award individuals.
Congratulations to the following recipients of the Venturing Leadership Award:
Brian Tolson - Sandia District
Olivia Stewart - Sandia District
The Venturing Leadership Award recognizes individuals who have made exceptional contributions to Venturing, who exemplify the Scout Oath and Law, and show exceptional dedication and give outstanding leadership and service to Venturing and to Venturers. These two exceptional individuals will also be recognized at the celebration on January 26
In addition to honoring the awardees shown above, this event includes the Council Annual Business meeting, election and installation of 2019 Council officers, and other individual and district recognition.
The event will be held at:
The Church of Jesus Christ of Latter-day Saints
1100 Montaño Rd NW
Albuquerque NM 87107
Guests will enjoy substantial hors d'oeuvres and non-alcoholic beverages. Attire will be business casual or Scout uniform. Cost is $25 per person by January 12, 2018 and $35 per person after that date. You may purchase tickets no later than January 24 online HERE or by contacting the Scout Office.

Purchase your tickets today. Click HERE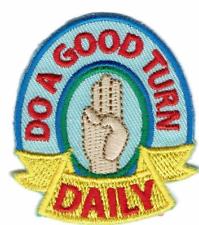 How to Report Service Hours
As your unit completes the recharter process, please take the time to complete the Journey to Excellence scorecard. You can submit this form with your recharter to the Scout Office.
One of the Journey to Excellence measures is to complete service projects and report the service hours. This can be done so online. Click HERE for instructions.

Partnership for Scouting
Click HERE for the updated 2018 report, as of November 29. This report has post-rechartering youth membership data, Friends of Scouting donations data, and camping data from this summer. If there are any questions about the data listed, please contact Randy Saunders, randy.saunders@scouting.org; or Dale Balmer, dbalmer8@comcast.net."

Check HERE for the 2017 results (FINAL report updated April 2018).

Thank you to our Packs, Troops, Crews, and Wards that qualified in 2017 as Partnership Units.

BSA Gift Plan
Please visit www.bsagiftplan.org

Just Serve
Just Serve connects volunteers with opportunities to care for others and improve our community.
JustServe.org is provided as a service by The Church of Jesus Christ of Latter-day Saints.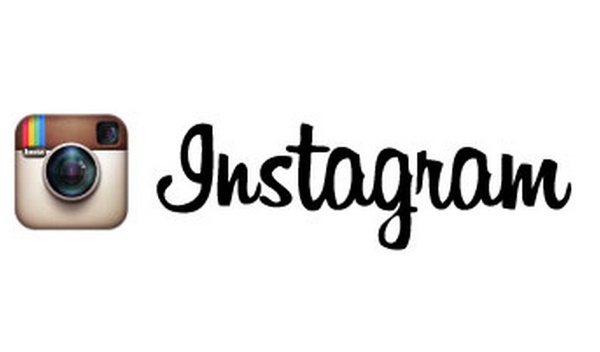 FOLLOW US ON INSTAGRAM!
greatsouthwestcouncil